10:08 PM ET 01.21 |
I know some of you spend your time reading up on the latest Truth and Rumors on FanNation. Maybe that's what drew you here to FN in the first place. Of course some of us are tired of the lack of substance, veracity or interest that they draw. I mean how many stories about Big Ben R.'s wish list or Tony Romo's south of the Border escapades do we have to read about? Well look no further. Here are the True Truth and Rumors or T & R as the regular denizens of the threads call them.
Bye the bye, in full disclosure and honesty I did lift the titles from Pro Sports Daily. The rest of the stories are complete fabrications of my own imagination with the exception of a bit of help from friends and the beginning of the story about Pau Gasol. Enjoy!
After Missing Playoffs Eagles due For Makeover
Yes, that's right folks. The Eagles were not happy with their last place finish in the NFC East. So Jeff Lurie decided to make a move similar to the Dolphins by hiring Ty Pennington as a Junior Executive Vice President. Lurie cited Pennington's success in ABC's Extreme Makeover: Home Edition as credentials enough for the job of remodeling the team. The fact that he can build splints and crutches for McNabb out of balsa was an extra added bonus.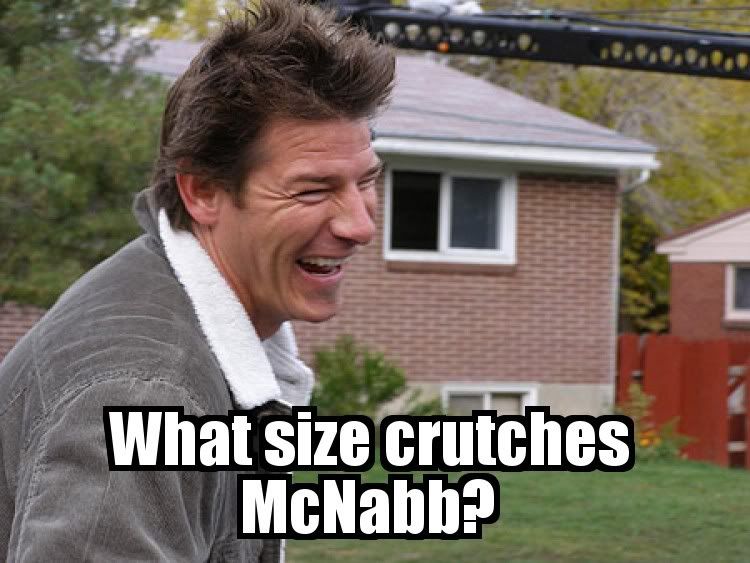 Small Pond Spawns Big Fish: Ireland Hires Sparano
In related news Bill Parcells has decided to keep with the old practice of raiding the pantry of his former team when "shopping for his groceries". First Big Bill hired Ireland to manage his front office. I wonder what the office will be like on St. Patrick's Day. Now The Big Tuna has hired Little Tuna Sparano to coach his Dolphins. Is that enough aquatic references for you? No? In honor of the Parcells hire, the Orange Bowl is being renamed the Aquarium. Say Uncle.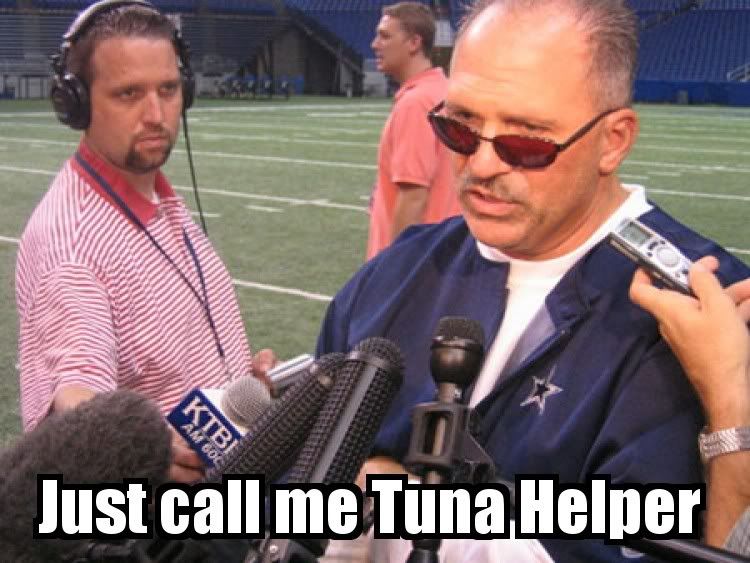 Rams Look to Change Direction
In the aftermath of the Rams losing season it occurred to coach Linehan that the Rams had been going at it all wrong. This epiphany came to the Rams head coach on the sideline of one game when Torry Holt was screaming to the coach that the team was passing the ball to the opponent's endzone. When approached about his heated conversation with Holt Linehan quipped, "I never realized it mattered which endzone you scored in. I figured it just mattered that you get there."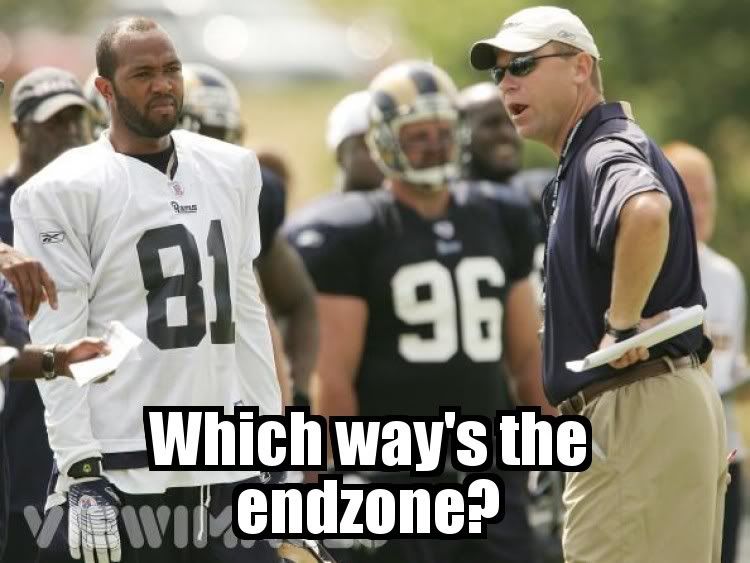 Konerko No Angel, But Don't Rule It Out.
Konerko is not the MLB's biggest bad boy. But it's been pointed out by some prudes and moralists, not to mention a few presidential hopefuls that he's no angel either. Many pundits cite his lack of being on the roster in Los Angeles- Anahiem. While others like Jose Canseco and the former senator Mitchell are even more critical of the ballplayer, saying anyone who plays baseball has to have been juicing. In related news, Bud Selig has hired Wednesday from the Addams Family to play "Is There An Afterlife" to see if Konerko might actually be an angel or visit the firey deep. Both the Player's Union and the Athiests of the World Unite organizations have filed a complaint and Konerko is rumored to be hiding out with Salman Rushdie in MacNamee's gym getting "B-12 shots".
Not in the Same Ballpark
Phillies management and Ryan Howard are still negotiating a contract to keep the slugger on the team roster. The only problem is that the two sides have not been able to even remember where they were negotiating, which explains so much of the Phils October collapse to the Rockies. When approached for comment, Howard mumbled, "I though they said ballpark franks, not THE Ballpark in Arlington". In related news the Phillies are said to be throwing in a GPS from Garmin to ensure that Howard remembers which city he plays in.
Sixers Need a Few Things to Fall Their Way
In the wake of the Philadelphia 76ers trading their lone star Allen Iverson, the entire city now has come to the conclusion that in order for the team to even have a winning season a few things are going to have to go their way. Wow. News Flash! 76ers owner Pat Croce has been quoted as saying, "Is there any way that the entire Eastern conference can be given botulism, or maybe a meteor could hit the entire eastern seaboard and miss Philadelphia?" Croce was later seen balled up in the fetal position in the middle of his physical rehab clinic with thumb in mouth.
Trade talks involving Gasol on Back Burner
Gasol to the Chicago Bulls? "I live in Chicago, and all they talk about up there is getting Gas," Griz owner Michael Heisley told The Commercial Appeal earlier this month. "So he must be pretty valuable."
With increasing oil prices and the protracted wars in the Middle East, many people in the Chicago area have dedided that having the Spanish native in Illinois would be great provided that his presence would bring the price of fuel down below $3.00 again. Many others believe that Pau's brother might be the answer to all the indigestion that is caused by so many sausages and sauerkraut. Of course this myth was later dispelled when it was noted that the "ol" at the end of the name did not imply a silent "ine" in the translation.
Twins GM holds ace in high-stakes game
Many Minnesota fans will be shocked to hear this, but in the midst of a pivotal offseason for the Twins, their GM Bill Smith has been playing Texas Hold 'Em in an effort to raise enough money to resign their pitching ace Johan Santana. Fortunately for the Twins, Smith beat out all other contestants and made a pile of money. However, after viewing a replay from Belichick's video camera on the event it seems as though Smith might have pulled that ace from his sleeve. In related news no one knows why Belichick was at the World Series of Poker, or why this author would bring up that old, tired joke anyway.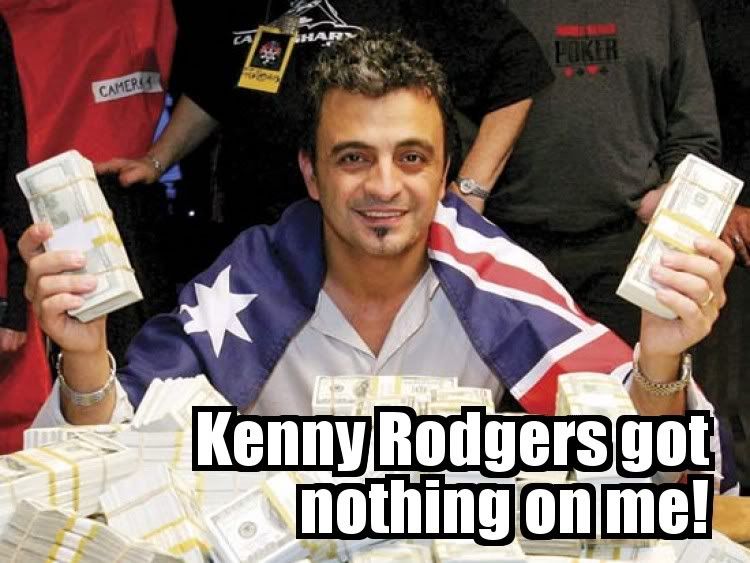 Indians losing interest in Colon
The Cleveland ball club had interest in the Cy Young award winner at one time, but then realized that his name is frightfully close to that of the human digestive tract. When questioned about the statement the Indians owner said, "We've taken enough crap about our losses in October, we don't need another guy on the team who sounds like he makes it." In related news, the Indians are said to be scouting a new high school prospect named Joey Sphincter.
Leaf change likely this season
At first glace you'd think this was a story about the storied franchise of the NHL, the Toronto Maple Leafs. However, as this author knows next to nothing about hockey and cares even less, we will leave this up to a stunning and outrageous prediction that come next September to November leaves on many trees will change color and eventually fall to the ground. What? Not laughing? Too bad for you, I'm amused.
Finally in a personal note, but totally unrelated to sports, it has come to my attention that Polar Bears are becoming an endangered species. What? How did this happen? I've been taking those blue pills forever now. How do you think I came upon this discolored tongue? All I know is that I blame it on Al Gore. Yeah. Mr. Inconvienient Truth himself who invented the Internet and Global Warming. If it hadn't been for the Internet, I wouldn't be spending so much time on here, and then I could solve the whole endangered species and global warming problem all at once! Curses on you Al Gore! Curses! What's that Mr. Never Elected President? Oh. Okay.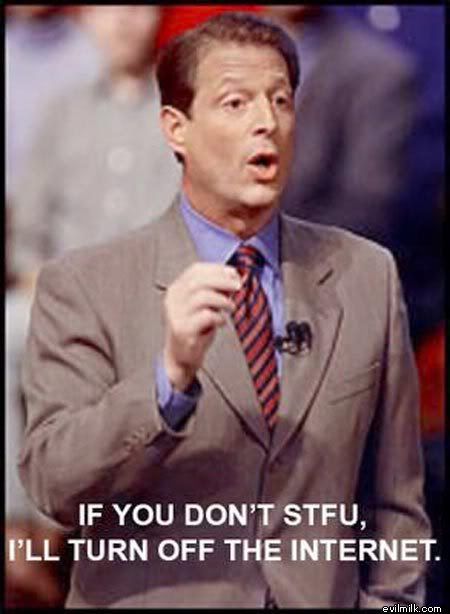 Hope you enjoyed these and laughed a little. Cheers!