02:08 AM ET 01.22 |
Hey everyone, it's great to be back on FanNation. Took a hiatus to get a production of my play "Rally" done, focus on finals, and blog for SI. (which I feel way lucky to do) It's about 15 minutes past MLK Day, one of the most underrated holidays in America, and I figured I would let loose with some sports thoughts. So here ya go.
Standing Pat- The Patriot Machine keeps rolling. Yawn. Okay, not really yawn, but there wasn't much need for concern in Sunday's game versus the broken 'Bolts. The methodical bend but not break mentality we saw on display is reminiscent of the old Patriots team I watched for the first half of this decade. Mercury Morris, say hello to the team that is about to shut your bitter **** up. I am even more impressed by the Pats' performance because they did it in spite of one of the worst performances by Tom Brady I have ever seen.
Casting Suspicions-A photo was taken Monday of Tom Brady walking in a walking cast. "Ah, you know, there's always bumps and bruises. I'll be ready for the Super Bowl," Brady said. "I'm not worried about that. I'm not missing this one. I'd have to be on a stretcher to miss this one. There will be treatment this week. In games like this, you get a little nicked up. It's nothing serious." Let's hope not, because the rest of the Brady Bunch will be officially screwed without the Golden Boy.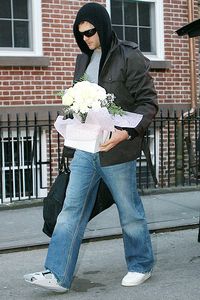 Where the River Bends- Apparently most prominently in the knee. It turns our Philip Rivers needed surgery just to get through the AFC Championship Game, and now will need a second surgery. He may not have been able to get to the Super Bowl but the man definitely deserves points for sheer persistence and willingness to take one for the team. Still, I don't blame LT for sitting during the game. You're the face of the franchise, don't risk losing it all.
A Man's Manning- Hell must be freezing over because I NEVER thought I would see Eli Manning in a Super Bowl. Eli deserves credit for finally realizing his limitations, playing a sound four games straight (a new record for him) on his way to his first Super Bowl appearance. A lot of the Giants' success has to be given to the decision to play all the starters in week 17 versus the Patriots. That game was just the dose of confidence that Eli ordered. Now Eli go out there and throw 3 picks and prove me wrong. and can someone PLEASE teach Eli how to smile?
Bring back "The Bachelor" Jessie Palmer, the 3rd string Giants QB, if only to show Eli what teeth look like.
You Live by the Gun...- You die by the gun, a perfect phrase to describe Brett Favre's career. The "gunslinger" (if I hear another commentator call him that I will start watching curling) killed his team's chances to make it to Arizona, even after Lawrence Tynes gave the Pack another chance in overtime. I have said it a million times, Brett Favre is one of the most frustrating QBs to watch in the game. He was living a charmed life this season for America's Cinderella story, and the clock struck midnight a bit before the Super Bowl.
If You can't Stand the Heat...- You're probably living in Miami, or maybe Shaquille O'neal. Is this really the same team that won a championship a few years ago? The Heat have lost 14 in a row, and the downward spiral doesn't seem to be ready to stop any time soon. Is it too late to phone Rony Seikaly up and put him on the roster? Matt Geiger maybe?
Poking the Hornet's Nest- Every year from now on a New Orleans team should surprise the sports world with a resurrection of their franchise. Last year it was the Saints, this year it is the Hornets. They sit atop the Southwest Division, arguably the toughest in the Association, with a 28-12 record. Chris Paul is averaging a sick 21 points, 10 assists, and 2.7 steals a game. Let's hope this squad can keep up the stunning performance they've displayed. In fact, if the Hornets finish in the top 3 seeds of the Western Conference I will go old school and dress up like former Charlotte Hornets great Larry Johnson's alter-ego, Grandmama.
Hmm...wonder if Chicago is regretting letting Tyson Chandler go...just a bit maybe?
Roger Roger- I don't know about you, but I am about sick of hearing about Roger Clemens. At first I was inclined to believe Roger, given his vehement denial, but now I am not so sure. A rumored meeting between Brian McNamee and Clemen's agent in 2004 can't do anything to help clear up the allegations of Clemens' steroid use. It's a he said/he said case and I haven't been this confused since the cockpit conversation in "Airplane!"
Roger Murdock: Flight 2-0-9'er, you are cleared for take-off.
Captain Oveur: Roger!
Roger Murdock: Huh?
Tower voice: L.A. departure frequency, 123 point 9'er.
Captain Oveur: Roger!
Roger Murdock: Huh?
Victor Basta: Request vector, over.
Captain Oveur: What?
Tower voice: Flight 2-0-9'er cleared for vector 324.
Roger Murdock: We have clearance, Clarence.
Captain Oveur: Roger, Roger. What's our vector, Victor?
Tower voice: Tower's radio clearance, over!
Captain Oveur: That's Clarence Oveur. Over.
Tower voice: Over.
Captain Oveur: Roger.
Roger Murdock: Huh?
Tower voice: Roger, over!
Roger Murdock: What?
Captain Oveur: Huh?
Victor Basta: Who?
A few off-sports thoughts before I go.
Saw Cloverfield. Absolutely amazing film in terms of the cinematography and J.J. Abrams' marketing of the film. Some people will hate it, but the film gets props for the attention it drew.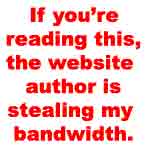 Go see "The Orphanage." The film is the scariest one I have seen since "The Others." It's in Spanish subtitles, which may discourage some, but you're reading right now. Why not go see a great horror film, which is as rare as Keira Knightley eating.
That's all for now. Be sure to check out "The Champ of Sports Talk" and his weekly podcast. He has a new show up, I make an appearance, and we discuss the Conference Championship Games, new head coaching hires, and a lot of other topical sports issues.
http://www.thechampofsportstalk.com/