02:30 PM ET 01.24 |
It's Thursday, and like most days during football season, all you can think about is the weekend's lineup of games. You're slouched in your chair at work, loads of reports and files to be delt with, and yet, all you can keep your mind focused on is football. Then, a reminder pops up on your computer...it reads:
Dinner and Movie with Jill. 7:30pm. @ Outback. 1/24/08
At first, your mind is jogged as your memory recolects your prior engagement. It's about 1pm and you're still at work, so that means you've got some other things to take care of once you get off around five. Things just got a little bit brighter, your work load doesnt seem as heavy and overbearing, nor does your boss' constant Borat impressions as he strolls through the office come across as so lame...things are looking up-
"Oh crap...wait, it's the 24th. Oh, God...that means- Yes, the conference championship games were Sunday. And that means...siht, that the Super Bowl is ten days from now...and there arent any games this weekend. NO!!!!!!!!!!!!!!!!!!!!!!!!!!!!!!!!!!!!!!!!!!!!!!!!"
The booming roar you give off is so earth shaking that your fellow employees all cringe. Bill in cubicle six, about three rows behind you, is startled so much that he spills not only himself from his chair but his coffee all over his keyboard. Brian, the guy in the back photo-copying his butt, has his earphones slip out, and you can hear the faint voice of Will Smith singing "Getting Jiggy With It"...and in the distance, Williamson, the boss of the office, opens his door so that all is visible is his eyes. He's peering out, looking across the landscape of the room, searching for the source of the commotion. He sees you, sitting back in your chair, eyes wide open, mouth hanging down to the floor playing patty cake with the carpet, and a dazed look on the face that resembles R.P. McMurphy after his lobatomy. He is frightened, his inner child surfaces from those days of being sheltered by mother and slapped around by father, and he coils back up into his den out of view from the 20+ office workers. You're still sprawled back in your chair, having visions of Week 17's Giants-Patriots game, and suddenly, an image of Brett Favre's last pass in the NFC Championship Game-
(You hit the floor.)
No movement at first. Just a motionless body, almost corpse like. And then as if a silent gun has been fired, your body begins to twitch and do the Curly shuffle around and around on the floor. You've lost it...all because there is no football this weekend.
After being released from the hospital at about six that night, for what was called a "minor mental break", you head home with no recolection that you've got a date in over an hour. The first thing done once home is, accordingly, the "assume the position" technique. You plant yourself into your favorite lounge chair and flip on the television. As the channels become a blur and your mind races, you begin to contemplate what you will do on Friday, Saturday, and most importantly, Sunday.
Yada, yada, yada...long story short, you find this blog.
The Top 10 Things You Can Do This Weekend Without the Luxury of Playoff Football
10. Beer Pong
Have I ever participated in this game? No. Have I ever had more than a few sips of alcohol? No. Would I be a reliable source in what beer-pong is and how it works? Nope.
Here's a credible source: Pong-a-delic
Your world will be turned upside down.
Mac understands that alcohol is only for persons of legal age, 21, and does not advocate or encourage the use of alcohol by minors. He also realizes that what he's typing right now is pointless and a lame attempt at wit. -Mac Says Nothing Else Matters 1/24/08
9. Vacation in Los Cabos, Mexico
One of the best ways to unwind and release yourself from the grind of everyday life is going on vacation. As a kid growing up you couldnt wait until Summer came around. It meant that school was out, and if your parents had saved enough money during the year, vacation. My parents took me down to Disney World at least three or four times as a kid. We'd drive down to Orlando over the course of two days, driving roughly for 20 hours. There are some truly great vacation spots across the U. S. of A, and as we've come to find out, Los Cabos, Mexico is a great spot for undwinding. You can unwind so much that when you come back, not only are you refreshed from a great trip, but you forget how to do your job and other simple things of life.
Tony Romo took a trip down to Los Cabos during the bye week before the playoff matchup versus the Giants. And guess what, his experiences down there were so impactful that when he came back, HE FORGOT HOW TO PLAY QUARTERBACK! He was allowing himself to get sacked, throwing the ball away at the most inopertune moments, and all kinds of stuff! He was there for a few days, just think what that could do for you! My God, just imagine the possibilities. All of your dreary thoughts of not being able to watch playoff football will evaporate. You will be stress free!!!
Of course, you'll have to shell out a couple hundred bucks for plane tickets, hotels, and then maybe go as far as $1,000+ to be able to have some fun while there. Your wife will divorce you for racking up debt on the credit card but guys are meant to fly solo anyway.
8. Blow it on FanNation
Have you ever sat at your computer for HOURS? I think most of us can say yes to that. Next question. Have you ever sat at your computer for hours on one site the entire time, say, FanNation? Me too!
The Truth & Rumors are good for about 15 minutes. Scope out what load of bull-malarkee is being spit out in the Rumors, and read the untrue Truths. So much fun. And hey, if you find one that's interesting, you'll probably find a slew of comments. Arguing or just talking in the comments is great for killing time. Guys like Cardsox and Chrono know what I'm talking about, dont ya boys?!
Then, move on to the blogs. Look on the main page to see what the Mods think are good reads by what two blogs are sitting there. Then move on to the most recent blogs page. You can always find a crappy blog to make fun of, or even a fantastic one to marvel at. And as usual, bickering the comments is great fun. Remember to always dig deep for witty and hurtful insults. They'll know you are the man after you make fun of their mother's thunder thighs.
Then, last but not least(dont you hate it when people use such overused sayings just to do it?), the throwdown section. OOooooh, boy, can this be a great experience. For one, you can ALWAYS, like blogs, find someone who's really ignorant or silly. Dont you love it when the newbs show up and create TD's like "Tom Brady is a better QB than Peyton Mannning" or "Barry Bonds is a cheater"? So much fun to blow that guy's head off in the comments. Or, if you're lucky, you catch one of those epic throwdowns. Like, if for example, BigBen68 was going head to head with ramdrummaster(that would be awesome). You could bask in their higher knowledge of pro-football. Soak it in...do back strokes in the river of knowledge...
All in all, you can easily blow nearly five to eight hours on FanNation in one night. And then, you can come back the next day. And the next...and the next...
7. Indulge Yourself in Truly Horrible Movies
Ever seen those people at a movie rental joint that get some of the stupidest movies available? OR, are you that person? We know movies like any of the newer Star Wars movies or anything Keanu Reeves is in(other than The Matrix) suck, but none of us know what the worst of the worst are. I've always wondered what possibly goes through peoples minds when they pick up something so stupid, tasteless, and lacks so much substance. I wonder to myself, what is driving their brain, if anything at all? Arent they capable of watching good, enticing, complex cinematic masterpieces like The Godfather or The Shawshank Redemption? What possess someone to want to see Starship Troopers?
Need help exploring the world of cinematic bombs and the mindless automaton's that avidly follow them? Here is your saving grace: Bad-to-the-Bone
What is so appealing to viewing movies that arent worth the disc it's on you ask? Seriously, what does weed do for the goofballs that smoke it? It fries some brain cells, chills them out, slows things down, and passes the time. Aha! You're catching on. A movie that is so bad can become somewhat of a weed substitute. The direction, music, acting, plot, all can be so dreadful that it makes you laugh so hard that you are in tears.
Trust me, you wont remember anything about not seeing the Giants play the Patriots for another week. Oh, wait, that's right...damn it.
6. Rick Roll Your Friends
Rick Rolling is by definition, sending someone a video clip of Rick Astley's "Never Gonna Give You Up". Upon seeing this music video, your eyes begin to itch, ears begin to bleed as if ice picks are being shoved inside, and somewhere in Africa, someone is cured from AIDS instaneously.
To me, Rick Rolling should be turned into a universal term for a ruse by way of horrifying video clips. Just send an email to around to a load of your friends, co-workers, or family titled something interesting, even egging them on to crank up the volume. "Never Gonna..." does the trick normally, but it's getting old as people are doing it so much. Be creative. Take a page from Eagle Hater for example. Weeks upon weeks ago he checked into the Chat Room Group and started being his usual psychotic self. He provided a link for the few of us that were there and told us to follow it. Mislead us about it telling us it was something about football or whatever...and then...
It was a link to a hogtie sex fetish website. Let's just say, that some of us nearly crapped ourselves when we saw what he had sent us too. Immediately, we looked at the door to see if our parents were there, listened for steps in the hall, and like most of us, hit back and chewed Eagle out. Of course, I have a hunch that someone in the group literally proceeded through the warning signs that presented the usual hullabaloo about having to be at least 18, yada, yada, yada, and viewed the site.
You dont have to be THAT creative, but you get the picture. Things like these can create a whole other element in friendship. Lack of trust, inside jokes, etc.
One thing about this is, it isnt very time consuming. But it's memorable, which makes it worth it.
5. Host a Draft Amongst Friends
Ever gone to a friends house for a fantasy football draft? You all conregate to a single room, dawning note pads and football jerseys, and select players off one by one and have a hell of a time. Cutting jokes, eating pizza, drinking beer, etc. Just think about this for a second. What if you had a draft with your friends, but it was for songs, maybe movies, or albums...hell, get creative. You could even stick with the aspect of sports, and maybe have a draft for all-time players.
At first, this may seem stupid. I sure as hell did when Chrono presented the idea in the Chat Room Group. But then, we actually conducted a draft. We set up a blog, and made our selections on albums in the comments and conversed there as well. We had a lot of fun making fun of each other for horrible picks, and talked about all kinds of things. Since then, we've done a movies draft, band draft, and even have spilled that into the group known as Dogs, Pigs, and Sheep in which some of us did a songs draft. We had fun each time. All of this over the internet. Just think of what it could be like with a group of friends face to face for a few hours.
You know you wanna go call your buddies.
4. Go to work
What? If you wanna skip work and get yourself fired, thus, being a bum more power to you. I'll be sure to wave as I drive by and not give you any change.
3. Seinfeld Marathon
If you arent like me, and have the complete nine seasons of Seinfeld, you can sit back and waste your weekend away by viewing the fantastic four. Jerry, George, Elaine, and Kramer along with their friends make for a glorious viewing experience. Here are the things you will need for this three day Festivus fest:
I. A television equipped for DVD viewing
II. All nine seasons of Seinfeld on DVD
III. A couch with many pillows
IV. An empty bucket.
V. A phone.
The first few were self-explanatory. As far as numbers three through five...The couch is of course where you will be sitting throughout the three day weekend. The pillows is where things get tricky. Sitting still and upright for an extended period of time can become aggitating. So, you naturally begin to shift in position and pillows provide extra comfort. But the main reasons for having numerous pillows is: A) When something so funny happens, like when Elaine does her horrible dance, you can throw something around the room out of sheer ecstasy. or B) When you are laughing so hard that you begin to jump up and down on the couch you have something soft below you to fall on after plummeting down from near ceiling height.
Then, there's the empty bucket. Why oh why do you need an empty bucket? I'll tell you...there are many times during the nine seasons of Seinfeld that are so hilarious, so gut bustingly funny, that you as the viewer react in a way that sends you into a stage of loud, booming laughter. You do this for minutes on end, laughing so hard that you are bending over, getting cramps in your sides; hence, "OH MY SIDES!!!" And as usual during these incidents, you dry heave. To make sure that anything you hock up doesnt go on the floor, there's the trusty empty bucket lying at your feet. Presto!
Ah, the phone. Yet another perplexing need to the uninformed. Ask your self this, what do women do when they see something interesting? They call their friends and talk about it. They talk, talk, talk, talk and talk some more. They run up the phone bill so that by month's end when they get their bill, they start menopause early. And a nation of men weep in the process. Watching all of the moments in Seinfeld history provides countless memorable one-liners and scenes. You've all heard someone yell "NO SOUP FOR YOU!" or "It's the Summer of George!" Hell, you even do it yourself. You work in a Seinfeld quote in a conversation with a friend just to spice things up and/or make you seem witty. And quite possibly the best of the them all, when you meet up with someone you despise, you say: "Hello, Chrono." And you say this in that classic Jerry tone when he would see Newman. It is times like these that spark the need for a cell phone. If you're a guy, you will undoubtedly call up your buddy to tell him about a scene. You wont be able to hold it in. Instead of yelling into the phone "Wazzzup!" like in those commercials, you'll be blasting into the receiver the words of Kramer:
"HOW CAN THE SAME STREET INTERSECT WITH ITSELF?!?! I MUST BE AT THE NEXUS OF THE UNIVERSE!!!"
The best part of this long drawn out process of viewing all nine seasons of Seinfeld in one weekend is: bragging rights. Yeah, just imagine the reactions of your closest friends and family when they hear what you did. You'll ask how their weekend went, they'll say how they mowed the lawn, watched some college basketball, and ate out at Chili's. Then, you state to them what you did. Their self-esteem will plumet.
Now, before we move on, you are probably a little bewildered at this point if you dont have any of the seasons of Seinfeld. Hey, neither do I, which is why I just watch the two episodes that TBS plays daily around 5pm. That'll do. OR, go find someone who has the seasons on DVD. Trust me, Seinfeld can save your life.
2. Host a Toga Party
Bluto made it famous in Animal House, and a nation of youth followed suit. Find a friend who has a big house, preferably one that has absent minded rich parents that will be leaving for the weekend, and call him or her up. Get the house loaded with about 50 people. In order to be good law abiding citizens, keep the booze out of it. :D Come dressed in a toga, maybe even dawning a crown of thorns featuring leaves and make sure everyone else does so as well. As far as entertainment goes you can easily just play music off of a computer with speakers going all around the house, or you could be clever and call in someone. Local bands or artists are good because you might not have to pay them a whole lot. Rap music is GREAT for the dance scene. But if you really wanna send things out with a bang, sneak in a CD featuring some of the *harder* stuff, that way, when everyone leaves they'll be so pumped up that they'll cause some serious chaos in the neighborhoods. Finally, the main thing you should have ready for this toga party extravaganza, is a huge television and put it on a game. Find anything sports wise, Super Bowl re-runs, NBA, etc. That'll provide some good under control caliber entertainment for a few of the guests.
Toga parties can only get out of control if you let it. Keep the beer away and you wont have any problems with idiots trying to start orgies or moshing. :D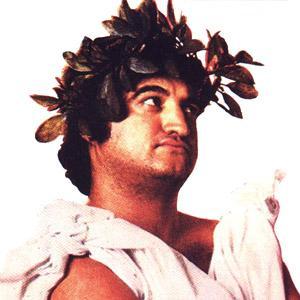 1. Host a Paper Football Tournament
Oh yeah, you know it baby. This is the ultimate way to forget all your troubles, and replace them with some entertainment that pertains to football.
Just Kidding...
America's Game Super Bowls I-XL, ESPN Classic, or Something
What's the perfect way to prepare for the Super Bowl? Why, watch past Super Bowl's of course. Gosh, you should've seen this coming from a few light years away.
If you dont have the 40 disc box set of America's Game from NFL Films, then you can try and find it a programming of one on NFL Network. If you dont have NFL Network, go to ESPN Classic and look for games. If all of the above fail, I think you probably are blind.
All throughout this week and weekend NFL Network is showing full past games, and even NUMEROUS 30-minute episodes of Super Bowl games. You know they start to crank stuff like this out in preperation for the big game. All this week, weekend, and into next week there will be programs like that on NFL Network, and undoubtedly, ESPN Classic.
You dont need much to fully enjoy a past Super Bowl game or a Super Bowl team's bio from America's Game. It's football, it takes care of itself. Because "football is a good movie."
So, there you have it ladies and gents of the Nation of Fans. Those were the Top 10 things you can do this weekend to keep your mind active due to the absence of playoff football. Football makes the world go round, these are just some things to make it spin until February 3rd. Was this blog helpful? Possibly, but I doubt it. Was this blog funny? I doubt it. But hey, it waisted a few minutes of your day, and I'm satisfied with that.
Of course, you could just live your life as you normally do. But that's boring.