12:54 PM ET 05.16 |

Josh Q. Public: On the Dixie Cannonball. On the Dixie Cannonball. Just listen to the whistle, it'll thrill you one and all. Just shut my mouth, I'm headin' south, on the Dixie Cannonball. -Hank Williams
Public Service Announcement: OK, here we go! Like my main man Steve Erkel always says: "Anybody got any cheese?" Jake Peavy gots himself some cheese. Cheese if you please. Cheese more mind boggling than Parkinson's disease. Jake has some cheese all right. High cheese. Hard cheese. 100 miles per hour cheese. Sharp like cheddar. He pitches better. Had some sharp cheddar the other night. In his last start, Jake allowed a paltry three hits. A paltry three hits over seven scoreless innings. In seven scoreless innings, he was
throwing that speedball by you. Making you look like a fool boy. Made the Cardinals look like fools boy. Goose got me loose. Gone on Patrone. Money in my pocket. And I'm all up in the zone like oooooooh Ima act a fool. Peavy was up in the zone. The Cardinals were acting a fool. Peavy struck out ten Red Birds to become the first pitcher in Padre history to strike out ten or more batters over four consecutive starts. Yowza! He also became the first pitcher in the modern era to record ten strikeouts in four straight games without pitching more than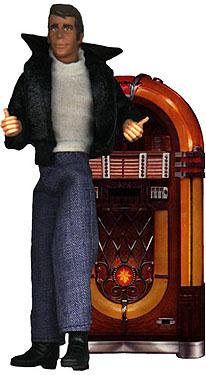 seven innings in any of them. Another Yowza! As a matter of fact, no pitcher has had four straight double-digit strikeout games regardless of his number of innings pitched since the Big Eunuch did it for the 2004 Diamondbacks. Yowza! Yowza! Yowza! Richie Cunningham style. Peavy has nasty stuff. Disgusting stuff. Revolting stuff. What a revoltin' development this is! How revoltin'? Just ask Phat Albert Winnie the Pujols: "He was filthy out there. Today was the first time I saw the ball real well against him and I still couldn't get him." Nobody's been able to get him. Peavy is 5-1. Peavy leads all of baseball with sixty-six Ks. Sit on it Potsie. Peavy has the second best ERA in baseball at 1.52. Peavy is having a career year. He already has tied his franchise record with sixteen punchados back in April. He already threw a one hitter. He already is making his case to be the best pitcher in the world. The Dixie Cannonball.
Public Acknowledgements: Family Matters, Beastie Boys, ESPN, San Diego Union Tribune, Bruce Springsteen, Seymour Seywoff, Ludacris, Happy Days and The Life of Riley.
Peace out homies. Six two and Even!