10:34 AM ET 03.23 |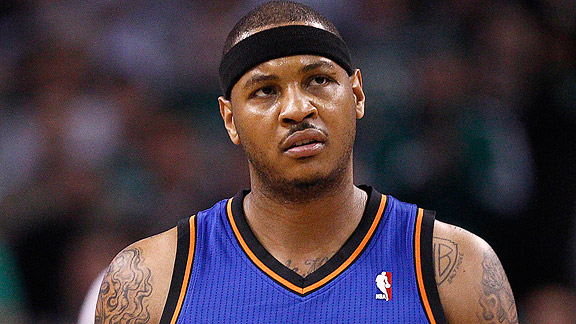 By @CJ_H_12
The regular season is coming to a close. The bracket for the playoffs is becoming clearer. When you look at the bracket right now, you see some winners and some losers.
The Knicks could be categorized as winners, but also losers. The Knicks have a very good record that lets them have the 3 seed in the east. However, the Knicks have an awful matchup with Bulls (If the Knicks are the 3 seed and the Bulls are the 6 seed). If the Knicks reach the 2 seed, they risk facing the defensive minded Boston Celtics. The Knicks are still struggling on offense and the Celtics defense (4th best defensive rating in the league) would not help.
Are the Knicks done?
No, they might be able to fight backwards. At the 5 seed, lays the Hawks. They are an average team. The Celtics are the better team in my opinion (Celtics have beaten the Hawks twice). Also, the Bulls have beaten the Hawks twice (By blowouts: 93-76 and 97-58). The Knicks have also beaten the Hawks once. Meanwhile, they are 1-4 against the Bulls and Celtics.
The Hawks miss one thing that the Bulls and Celtics both have. They miss superb and rough defense. They currently are average on the defensive side. The Knicks can play and win with this.
Now, let's look at the bad side of making the 4 seed.
If the Knicks beat the Hawks in the second round, they have to face the Heat. The Knicks are 2-1 against the Heat, but the two games they won were during the championship hangover streak. The game they lost was during the Heat's huge win streak.
Finally, let's look at the good in making the 2/3 seed. If the Knicks make the 2 or 3 seed and win the first round, they will most likely face the Pacers the next round. The Pacers is a horrible matchup for the Knicks, but at least it's not the Heat.
Which one would you rather have?
I would rather have the 2/3 seed and the risk of losing in the first round. I believe the Knicks have a chance against the Pacers, while they have no chance against the Heat.
Video of Knicks Rough Playoff Route: