05:41 PM ET 02.18 |
Mike Bibby is going to the Atlanta Hawks in a 5 player swap. Just another deal in the biggest trade year i can remember. You got Pao Gasol, Shaq, Jason Kidd, Mike Bibby, Kyle Korver, all in the middle of this season.
Lets break down the deal.
Kings
Anthony Johnson
Sheldon Williams
Tyronn Lue
Lorenzen Wright
2008 second round pick
Hawks
Mike Bibby
The Hawks should be pretty impressive with Mike Bibby running the point with options like Joe Johnson, Josh Smith, Marvin Williams and Josh Childress. There is no reason why Bibby should not be a top 3 guard in the East, especially with Jason Kidd being dealt to Dallas.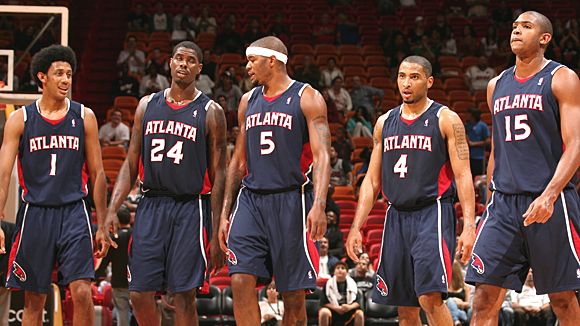 Bibby said of the trade: "I had some good times here in Sacramento," Bibby told the Sacramento Bee Saturday morning. "Sometimes you need a change and you never know where that might take you. I just prayed and asked for what might be the best for my family and this is what happened, so you can't question it."