12:01 PM ET 02.26 |
Thanks to all of you who participated in last weeks Here's Your Sign. Especially to those of you like Porkins and Stowe who are like the Steve Nash of Idiot comments and toss a dime my way with these. Seems like there's been an outbreak of thoughtless comments and those who comment on them this week. Thanks for that guys! On to last weeks winner, Don Pardo, who stated:
38) It dices, it slices, it juliennes and causes you to lose TDs.
Now on to our regularly scheduled segment of the blog, which is sponsored by Craftsman. If you stated something idiotic that was posted here, we have a free tack hammer for you (careful which end you take it).
1) Is it me Porkins or did the Village Idiot bus just pull in?
-Oh it pulled in all right. Sporting 10 flats, and empty tank, and a blind driver.
2) -BEEP BEEP BEEP!!! That's the sound of the Idiot bus dropping these 2 off.
-I think even the idiot bus would refuse these riders.

- I think they are the co-owners actually.

3) This TD will be deleted. Unfortunately, their accounts won't.
-So that means we can count on many more of these in the future? Whew, I'll sleep better tonight.
4) Hey Cavs, grow some stones and release your shivering girl scout private profile and hike up your skirt while you are at it.


5) Bah, you always get these cupcakes
-I like cupcakes...they are yummy.
-But the Idiot Frosting, while delicious gives me heartburn.
6) Vick 75.7 career QB rating, completer 53 % of his passes. So sure he could throw the ball 70 yards, bad news is that it will be in the stands somewhere, while his WR that was 20 yards away is confused as hell.
7) The daft is gonna be good. I can't wait.
(I'm Larry B. and I approve this message. Vote for me for more Pats SB rings)
8) Larry B for president!
9) The best #11 ever is 7-11! HAH
10) Isiah Thomas - case closed
-this isn't the best racist/sexual harasser/worst gm TD....
11) "But few Americans know Romario, thats why I went with Walltrip" That's Throwdown Gold right there...
12) The falconshaveabetterteam
13) I belong to a moron-support group.We try to get them into good homes. And if they don't change, we have to give them a job, usually doing stand-up on comedy central.
14) He used the same 2nd argument in all these TDs today.
-I know. Maybe he texts them in.
-Seriously doubt this idiot knows how to text...I'm suprised he is able to use a computer.
-LOL. I called him a **** and that got him back for the second 'arguments' You're welcome!
15) Get it right - It's Amarikan leeges.
16) Yep. I've seen his kind before. It really sad. He didn't get enough hugs as a kid or something.
-My guess is his parents are idiots too...it is hereditary.
17) Hey why did you not go past 2000? Ohhh Ya because all the 1st RB' s taken in the 20th century were all good!
18) Ken Griffey Jr pinching his nutsack.
What? Like with pliers? Why'd he do that? Didn't he know it would hurt?
19) I've hurt my back sneezing. It sucks.
-You look front heavy. thats why.
20) trade Tim Lincoulm for all of the players on the REd SOX
-Lincoulm isn't a player. I win by default.
-of course he is hes a PICTHER
-Its Lincecum buddy
21) If 2 idiots do a TD and never make a real argument, is it truly a TD?
22) And trade those picks to the Colts for Manning, Harrison, and Sanders.
-sure why not how bout Alex Smith and Darrel Jackson for tom Brady and Randdy Moss
23) My trade is at least plausible. They would be getting a future. Your trade is the most ridiculous thing I've ever read. Trading Brady and Moss for Jackson and Smith? There can be sense made from mine, yours is just stupid.
-PLEAE TELL ME IF YU REALLY THINK IM BEING SERCIOUS?
24) Wow, I am still a tool that is awesome. I am the tool and you are crying for a grown man because the iggles should give him one more chance. I am happy you can make observations based on a few typed sentences, which should be helpful in life.

"Don't talk bad about jevon thats my teammates man."(tears) By the way burgess is overrated junk.
25) -Hey ...I knew you were a tool last month, nice to see you still are.
- I wasn't sure if my status had changed to something else. But low and behold I am still a tool.
26) -The NFL is way better I can gurantee you that the NFL is better than the NBA.
-The NBA is way better I can gurantee you that the NBA is better than the NFL.
-No the NFL is better wanna have a contest for NBA V.S NFL?
-No the NBA is better cause the players are taller...
- No way that way the NFL can tackle you guys.
- No way that way the NBA can dunk on you guys.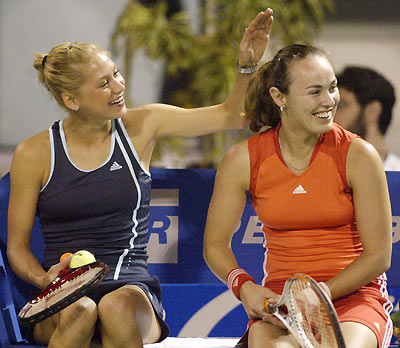 (There there my young idiot protege')
27) Well I think you are both wrong.......Curling is better than both...............Any tennis match with Anna Kournikova is better too!!!
- Cribbage is better than anything!