01:35 AM ET 02.29 |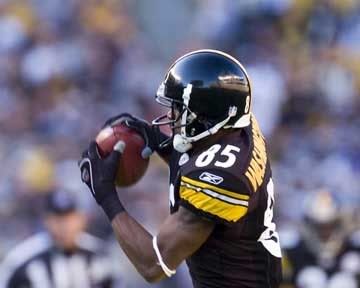 Four of the Steelers Free Agents were offered money deals today to stay w/ the Black n' Gold...
Namely:
Greg Warren: Long Snapper - Has played 3 seasons w/ the Steelers & has yet to make one single mistake. Also got himself a couple of tackles in the process.....
Nate Washington: WR - Has had 9 TD's in just 3 seasons w/ the Black n' Gold. He's a "Keeper"...
Trai Essex: Offensive Tackle - Definate potential. Played in only a handful of games last year. Give him some time folks.....
Chris Kemoeatu: Offensive Guard - This man is tough. Played in 15 games last year. Pedigree.....
Note for Myron Cope Fans: A "Terrible Towel" waiving cerimony is going to be held in "Downtown Pittsburgh" tomorrow (this friday) @ Noon @ the "City County Building". Hope 2 see all of you there.....