09:28 PM ET 02.29 |
Pretty solid edition, if I may say so...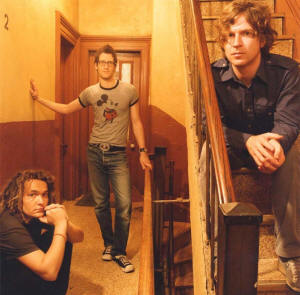 1. Nada Surf - "Blankest Year"
This song is basically any teenagers song of rebellion, yet it is slightly upbeat. The chord progression feels as if there is a chord that does not belong, setting up a great riff.
2. Nirvana - "Territorial ****"
A great Nirvana classic, although a bit underappreciated. A great Nirvana performance right here...
3. Modest Mouse - "Bankrupt on Selling"
I'll tap the breaks a little with this great live footage of a great Modest Mouse song...
4. White Stripes - "Little Cream Soda"
If that does not pump a little adrenaline, I do not know what will...
5. The Cramps - "Goo Goo Muck"
Interesting choice, I must say...
Decent.