02:39 PM ET 03.01 |
We are having a Player of the Week now in Sports 24/7. I will have five players from any sport that have done a really good job that week. Whichever player wins, his picture will be the avatar of Sports 24/7 for that week. You will vote for who you like best.
This week's contestants:
LeBron James
LeBron James has been on fire lately, grabbing his 10,000th point against the Celtics this week and scoring 30 points and 13 rebounds last night (Friday). The King has been on fire.
Chris Lofton
Chris Lofton led his team to victory against Memphis and now has the 1. spot all to himself and the rest of the Vols. You got to give props to that.
Dominak Hasek
You thought a 2.50 GA average was good? Wait til you see Hasek's 2.10 GA average. Unstoppable.
Rick Porcello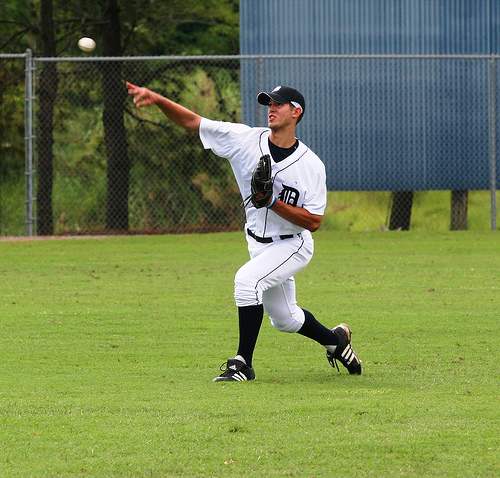 Last year's #1 prospect in the draft has finally delivered, in spring training at least. The 19-year old threw two hitless innings before being taken out of the game.
Shaun Rogers
He's not on the Lions anymore so amen to that
Okay, Now VOTE!