08:20 PM ET 03.26 |
"50 States is a 50 part series where I will take a look at each of the 50 US States"
Minnesota - The North Star State
Capitol: Saint Paul
Largest City: Minneapolis
Admitted: May 11, 1858 (32nd State)
Sports Teams
Baseball
Minnesota Twins
Major League Baseball
AL Central
Basketball
Minnesota Timberwolves
National Basketball Association
Western Conference - Northwest Division
Minnesota Lynx
Women's National Basketball Association
Western Conference
Hockey
Minnesota Wild
National Hockey League
Western Conference -Northwest Division
Football
Minnesota Vikings
National Football League
NFC North
Lacrosse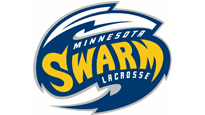 Minnesota Swarm
National Lacrosse League
West Division
Collegiate Sports
University of Minnesota Golden Gophers
Familiar Faces
John Madden
Sportscaster
Austin, MN
Roger Maris
Pro Baseball Player
Hibbing, MN
Bob Dylan
Singer, Composer
Duluth, MN
Judy Garland
Singer, Actress
Grand Rapids, MN
Winona Ryder
Actress
Winona, MN
10 Quick Facts
1. Minnesotan baseball commentator Halsey Hal was the first to say 'Holy Cow' during a baseball broadcast.
2. The Mall of America in Bloomington is the size of 78 football fields --- 9.5 million square feet.
3. Minnesota Inventions: Masking and Scotch tape, Wheaties cereal, Bisquick, HMOs, the bundt pan, Aveda beauty products, and Green Giant vegetables
4. The original name of the settlement that became St. Paul was Pig's Eye. Named for the French-Canadian whiskey trader, Pierre "Pig's Eye" Parrant, who had led squatters to the settlement.
5. Minneapolis' famed skyway system connecting 52 blocks (nearly five miles) of downtown makes it possible to live, eat, work and shop without going outside.
6. Minneapolis has more golfers per capita than any other city in the country.
7. The climate-controlled Metrodome is the only facility in the country to host a Super Bowl, a World Series and a NCAA Final Four Basketball Championship.
8. The stapler was invented in Spring Valley.
9. Minnesota has 90,000 miles of shoreline, more than California, Florida and Hawaii combined.
10. The first Intercollegiate Basketball game was played in Minnesota on February 9, 1895.
FanNation Representitives
Super Squirrel Member Since: 8/10/07
Goldenthread Member Since: 3/19/08
Thats it for Edition 1 of 50 States. The Next edition is going to be Wyoming. If you are from Wyoming or know a member who is from Wyoming please contact me so I can include you in the FanNation Representitives section. If you feel I missed something, or would like to be added to the FN Reps section please let me know.
Thanks For Reading