07:23 PM ET 03.28 |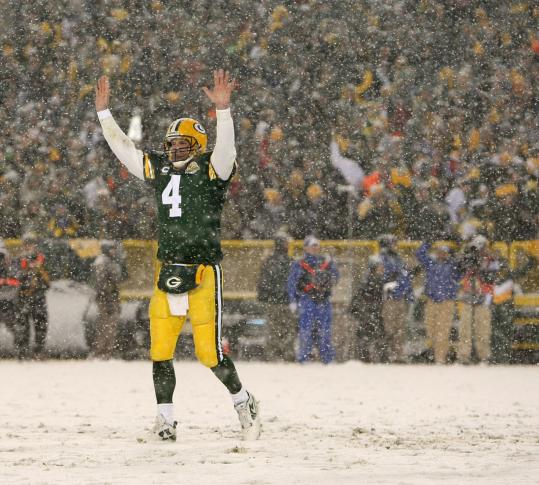 I was born in Wisconsin... all my family is from Wisconsin... so it is inevitable that I was raised a Packer Backer from BIRTH...
Favre was one of those guys who matured into his career as I matured into adulthood... he was the receiver of his first pass completion he threw on September 13, 1992 -- several months before my eleventh birthday. As he marched onward into the record books, so too did I march forward through school and into the workforce.
As a Packer fan, Favre has inevitably meant a lot in my development as a sports fan and as a human. His joys have been my joy; his anguish has been my anguish throughout the years.
Please read more of my thoughts here...
Feel free to leave comments & suggestions below, as well as any of your own memorable Favre stories -- either as fan or as opposing fan -- you may have...