05:50 PM ET 04.03 |
NYC - Madison Ave -The Law Firm of Dewey, Screwem and Howe look forward to the beginning of a new, unprecedented era of shameless product promotion heretofore unseen by the likes of professional athletes. The clients represented by the firm have stated not just a willingness but indeed a desire to sell any product no matter what degree of personal humiliation. Indeed, ladies and gentlemen, today's NFL is all about making a buck...or two or three billion. To meet those goals, the firm has chosen to partner with the ad agency of Hookum, Ketchum, & Lootem to design and promote these campaigns.
The firm is pleased to announce that the clients listed below have accepted endorsement and spokesperson contracts as specified below. Dewey, Screwem and Howe look forward to a long and lucrative, er, satisfactory relationship with all parties.
Spokespeople with Campaigns currently in design
Dan Snyder and Jerry Jones for Bank of America
Troy Aikman and Trent Green for Head-On
Ricky Williams for EZ-Wider
Mike Ditka for Build A Bear
Troy Palomalu and SuperCuts
Shawn Merriman and Rodney Harrison new spokesmen for GNC
Brian Urlacher and Lance Briggs for Planned Parenthood
Ben Rothilesberger and HJC (helmet company)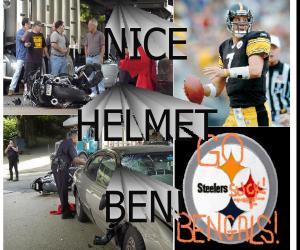 Belichek for Sony HandyCam, Champion Sweat Shirts and Fabric Scissors.
OJ Simpson for PEZ Candy Dispensers. (sick, I know)
Spokespeople with New Ad Campaigns for 2008
Terrell Owens for Kleenex - "For those special moments"
Pacman Jones and Glock - "When You Care Enough to Send the Very Best" (yes, I know its from Hallmark)
Albert Haynesworth - Adidas - "These Cleats were made for Walking" (Or stomping)
Dolphins Offense - Febreeze - "Gets the Smell out"
Bobby Knight for Lazy Boy.- "you cant throw this baby!"
Oakland Raiders for Hoover vacuums- "cause they suck"
OJ Simpson for Ginsu Knives - "Can cut through cans, rebar, and your waiters neck"
Mangini for Norton's Anti Spyware - "We Catch What Others Don't"
Adrian Peterson for Amps new energy drink - "All Day Amp"..."it'll keep you going and going and going....until you sprain something"
Existing or Previous Campaigns with new Spokespeople
Pacman Jones for Cingular/AT&T - "More Bars in More Places"
New England Patriots - Hebrew National - "We answer to a higher authority"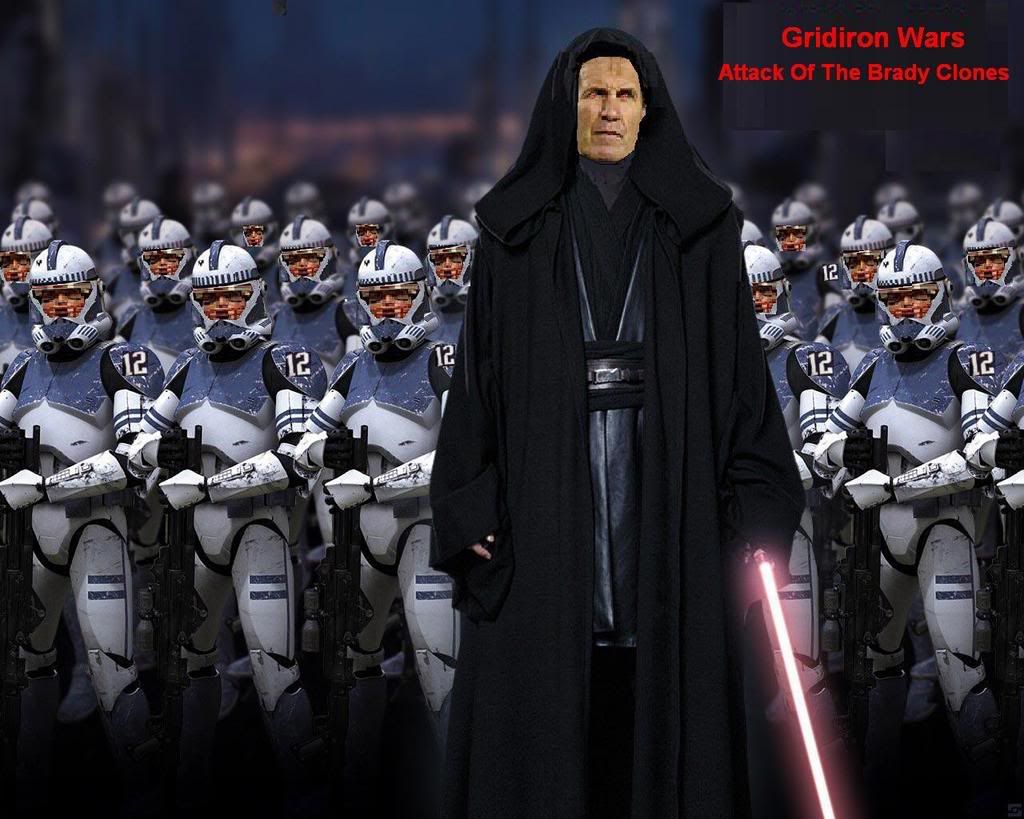 TO - Johnson & Johnson shampoo "No More Tears"
Fred Smoot - AT&T- " Reach out and Touch Someone"
Shaq and Fed-Ex - "When it Absolutely Positively Has to Be There Overnight"
Brandon Jacobs for Timex "Takes a licking keeps on ticking" (after the moron spiked the ball into the time clock)
Brian McNamee for BASF "We don't make the products you buy, we make the products you buy better."
Patriots Video Department for Bose - "Better Sound through Research"
Mike Vick for Toshiba - "Choose Freedom"
Matt Walsh for Duracell Batteries - "Trusted Everywhere"
LT (the real LT) - promoting Violet Crumble (an australian chocolate bar) who's slogan is "Its the way it shatters that matters"
Isiah Thomas- Hooters - "Delightfully Tacky, yet unrefined ."
Jason Taylor for Tang - "You know when you've been Tang'oed"
NY Giants representing Peugot - "The Drive of Your Life"
NY Jets for Volkswagen - "Think Small"
Tony Romo - Texaco- "You can trust your car to the man who wears the star"
Mike Vick - National Crime Prevention Council - "Take a bite out of crime! "
Terry Glenn: - Clairol - "Does she or doesn't she?"
Bill Parcells: Cunard Cruise Lines - "Getting there is half the fun."
Tony Romo - Maxwell House - "Good to the last drop" (or snap as the case may be)
Oscar de la Hoya - L'eggs Pantyhose - "Nothing Beats a Great Pair of L'eggs!"
Mike Vick - Snickers "Not going anywhere for a while?"
Darren McFadden for Pillsbury - "Nothin' says lovin' like something from the oven"
OK, hopefully you got a laugh out of some or all of them. Here's your chance to be included. You could submit one yourself or you could use one of the three below and give me your athlete (any sport). Just remember, if you submit a company and an athlete, you need to submit either a slogan that company has used now or in the past, or one of your own.
Microsoft Where do you want to go today?
AOL - so easy to use, no wonder it's number one
Dr Pepper - Whats the Worst that could happen?
(There were many many people who made contributions to this and the next edition, they know who they are, so thanks!)