02:49 PM ET 04.16 |
These are the problems that I have with a few of these stories that I'm supposed to feel good about...

Lets start it off with the first story in SI's list;

Rick Ankiel


If you don't know the story of Rick Ankiel it goes a little like this...

Rick Ankiel was one of the most highly touted pitching prospects in all of baseball but had to undergo Tommy John Surgery in 2003. He returned to the Cardinals in 2004 as a rehabbing pitcher, and later abandoned the position in 2005.

Ankiel began to work his way back up to the majors as an outfielder in 2005 and reached it back to the majors with the Cards in 2007. It wasn't soon after that the guy started hitting bombs.

In 2007 the Naw York Daily News ran a story that linked Ankiel along with Troy Glaus to an online steroid and HGH ring. Ankiel, however, began the great steroid excuse... I took it for rehabbing. He said he was taking it under the prescription of his doctor. I can't be the only person to remember this.

Most of us dropped the subject when he said that he was taking it through his doctors prescription. But excuse me if this makes little sense to me.

If his doctor had prescribed steroids and HGH to him why was he buying it from an illegal website online. Why was he not administered the normal prescription of androgenic steroid. Why was he prescribed HGH and most of all why was he told to order this online from an illegal drug ring.

To me, this kid is either a juice head, or the reincarnation of Babe Ruth. Until someone can convince me ill consider him the former.

The next story that just doesn't sit well with me is Josh Hamilton.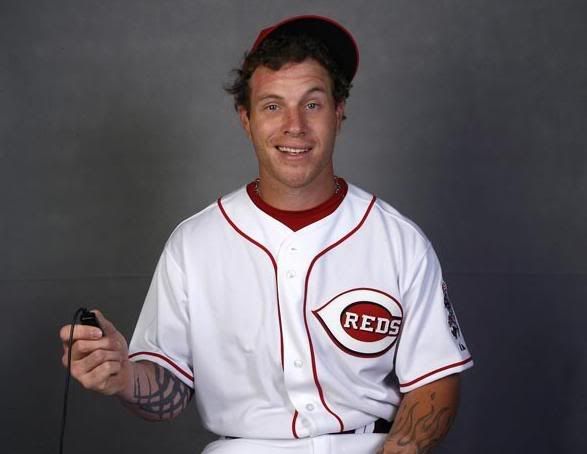 Josh Hamilton is a former number one overall pick of the Devil Rays in 1999.

By 2002 Hamilton had failed two drug tests and was suspended 25 games for violating the leagues substance abuse policy. It is probably then that he began his drug tirade. He was dismissed from the teams training camp in 2003 to get his life in order, but he never returned.
The rest of the story goes like this: he did lots of drugs, went to rehab, did lots of drugs, went to rehab, went to rehab, did lots of drugs, went to rehab, did lots of drugs, went to rehab, went to rehab, and came back to baseball.
What exactly about this story is supposed to make me feel good? Is it because he gave up drugs to come back to baseball? This story does not make me feel good at all, in fact it makes me feel terrible.
There are a ton of people who end up turning to drugs in this world for all different kinds of reasons. Most of those that abuse it to the extent that Josh Hamilton did, have been rendered useless to society and are just thrown away from the public eye, unless of course you happen to live anywhere that see the growing homeless epidemic we have in this country. This story embodies the cruelness of the American "what can you do for me" attitude. There are plenty of people who struggled with drug addiction that end up living on the street, because unlike Josh Hamilton, they did not have a billion dollar industry to run to when they decided to kick the habit.

The story of Josh Hamilton doesn't make me feel good in the least. This kid probably realized that after abusing drugs for four years he was kinda low on cash and would really like to just play baseball the rest of his life than to get a real job to support his habit.

Though, I do applaud him for giving up drugs.

The worst story of all. Brandon Inge.
How in the world did this make the list? He whined for a trade and didn't get it. Now he's contributing to the team. CONGRATULATIONS.

This list is filled with stories of people struggling from cancer, various other diseases, and disorders, and they throw Brandon Inge right into the middle of it because he wanted to be able to start somewhere else after he lost his starting job to recently acquired Miguel Cabrera.
Atta way Si.

The Last story is of Zack Greinke from the Kansas City Royals.
By the looks of it, he was still suffering from Social Anxiety when this picture was taken.

Says here that Greinke suffered from Social Anxiety Disorder in 2006. Well Zach I think you found the perfect place to combat your disorder in Kansas City, where you might only have to perform in front of 3 or 4 people a night. All kidding aside I guess this deserves to be on the list, not so much as a feel good story, as much as just an interesting one.