01:20 AM ET 05.17 |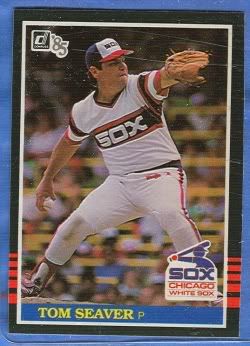 Seems I have joined Tom Seaver in the 300 win club...well, maybe not QUITE the same thing, but you know what I mean.
Like Tom, at 300 I've pretty much accomplished everything I wanted to on this site. 100 was a long time in coming, 100-200 flew by, 200-300 became a drag towards the end. Just didn't have it in me to keep the pace up.
With 2 1/2 months to go before I hit my 1 year mark I'm pretty satisfied with what I've accomplished here. Elected to the FN HOF, Invited to every important exclusive group on Fan Nation (SIFS, NMI, Pillow talk), and most importantly, have met lots of great people.
Goodell and David are way too far ahead for me to even consider chasing them, and I've I acquired too many enemies to think I could catch them anyhow. Hence, the milestone is reached and I'm pretty much done.
I'll still do the odd TD here and there. Probably start a few from time to time. But I'm burned out on the politics of it all. I just finished one where I lost by 4 votes and I know with absolute certainty -at least- 5 of the votes against me would vote against me if I said the sun rises in the East and my opponent insisted it rose in the west. People can vote for whatever reason they want to, but I don't need that shiat. If nobody has figured it out yet, I'm NOT a politician.
Anyhow, have fun with TD's. That's the best advice I can give to anyone. Don't let them, or those voting in them, get to you. Easier said than done, I know.