05:39 PM ET 06.06 |
The last edition was done over 27-days ago, so it's finally time for another one. I'm getting this out of the way so I can go watch "Indiana Jones and the Kingdom of the Crystal Skull" for the first time at the theater. Can't wait.
Anywho, on with the volume!
1. Mean Streets - Van Halen
I'm yet to hear the album Fair Warning, one that Coletrain has so highly revered. And I'd contribute that to have listened to their other material, and never being too impressed to the point that I even want to attempt to seek out anything else. Sometimes Cole is way off (Bat Out of Hell) but sometimes he's dead on (Crime of the Century), so I guess I gotta give it a go.
2. Nervous Breakdown - Black Flag
Eh. Just eh. The vocals are dreadful, to me, and the punk sound does nada for me. But hell, it isn't always about me, is it? Nope. Here you go, Eagle and whoever else digs Black Flag. 2:10 of punk rock set to clips from the movie "Falling Down." And despite anything he may have lacked as an artist, Henry Rollins is still a kickass dude.
3. Overkill - Motorhead
There's "Ace of Spades", and then there's "Overkill." Lemme and guys of Motorhead are one of the more respected metal bands around, and I'm sure "Overkill" is one of the leading reasons why. Lemme's gritty vocals make this song and many others so memorable.
4. Pretty Vacant - Sex Pistols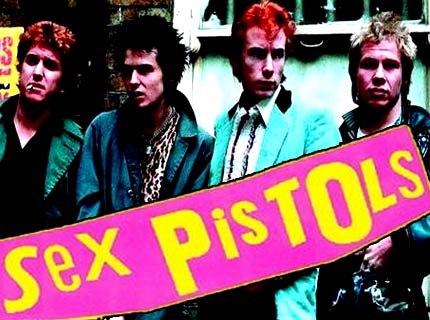 Meh, much like the second song of this edition, I'm not very fond of this. Musically it's enjoyable yet monotonous, and vocally it's like listening to a coked up elderly woman. But hell, it's the Sex Pistols and there's somebody who digs 'em.
5. Creeping Death - Metallica
I've searched far and wide for live performances from throughout their careers, and out of all the vids I've seen, this song seems to be the one they've consistently done extremely well with. I could've posted a video of a performance from Woodstock in 1999, or even one from either 1991 or 1992, but this one is easily the best I've seen - and maybe the best live performance I've seen out of any their songs; absolutely amazing, from back in 1989 in Seattle during the Justice tour.
Yay. Got that out of the way. Time to finish 'round the house so I can go eat some tasty fast food (mor than likely will be Taco Bell), so my dad and I can make the 6:45 showing. He made me watch the Indy movies as a kid so we're both dying to see the newest installment.