02:20 AM ET 06.08 |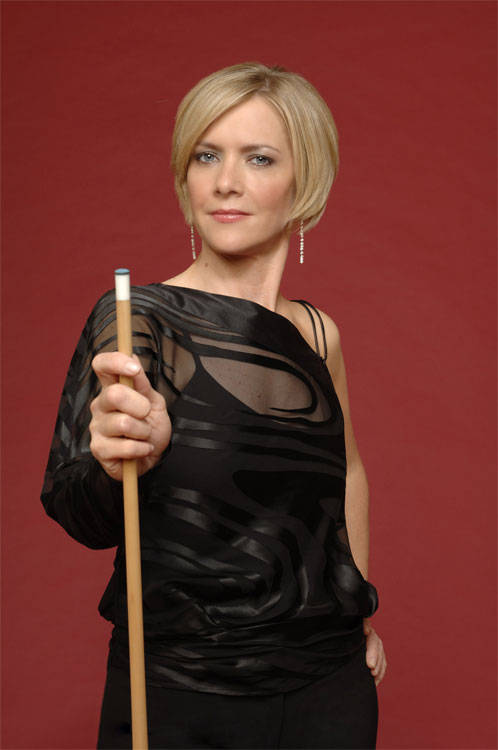 Allison Fisher's parents bought her a small snooker table when she was 7 years old. She joined a league at 13, and at 15 won her first National Championship. From 1983 to 1995 she won over 80 National titles and 11 World Championships. Feeling that female players were not respected in her native UK, in 1995 Fisher moved to the United States to play on the womens professional 9 ball tour.
Though having played primarily snooker, it didn't take long for Fisher to make her mark on the U.S. pool scene. She won the 2nd tournament she entered, and the rest as they say, is history. Allison Fisher has completely dominated the sport. Nicknamed "The Duchess of Doom" they're has never been anyone, male or female in any sport to maintain a level of excellence to this degree for as long as Fisher. She has been the player of the year for 11 of 12 years from '96 to '07. She has won 50 WPBA Championships, including 4 World Championships, and has finished in the top 5 in over 450 events in that time.
Professional billiards has a long way to go in terms of big money payouts , and has only recently begun to be featured on ESPN. However as the popularity of the sport grows, so too will the dollar amounts increase exponentially. Allison may not reap the benefit, but certainly noone will ever be able to question the fact that she legitimized a sport that was previously considered to be nothing more than a gambling device for hustlers. But who would have ever thought we'd see Texas Hold'em on TV?