04:47 AM ET 06.29 |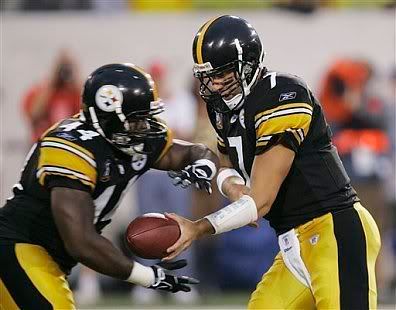 The Pittsburgh Steelers released 4 players from their roster today, namely veteran RB Najeh Davenport. Effectively reducing the number of players down to 82.
Davenport served 2 years w/ the Steelers. During that time, he rushed for a total of 763yrds w/ 7 TD's and 33 receptions. Having his most productive season last year when he was forced into the lime-light after Willie Parker was sidelined w/ a fractured leg prior to the playoffs..... (Your presence will be missed.....)
The other 3 players dropped were: Jared Retkofsky (first yr long snapper), Mike Lorello (safety), & Doug Legursky (rookie OL)...
Note-All NFL teams must reduce their amount of players to 80 prior to training camp.
NEW POLL - Check It.....