01:25 PM ET 06.29 |
Detroit Pistons:
This was acctually the second best team in the East last season, but overall performance in the playoffs along with team chemistry just ruined their chances against Boston. Now all fingers are pointing toward some player movements, ecspecially with the key veterans on this team. Although they do want to improve, they must also look to get younger and more athletic. The Pistons are also looking to get Rodney Stuckey and Jason Maxiell as starters on the team. Look for either Rasheed Wallace, Richard Hamilton, or Chauncey Billups to be traded this offseason. The Pistons are hoping to rebuild into a better team to contend next season for a championship.
Don't Be Surprised If.....:
Rasheed Wallace leads the league in technical fouls next season.
Walter Herrmann and Amir Johnson get some significant playing time for bench players next season.
Walter Sharpe turns out to be a great player in this league.
The Pistons acctually don't make it into the Eastern Conference Finals this time around.
"Rip" Hamilton is the only player out of the three rumored to leave that acctually stays put in Detroit.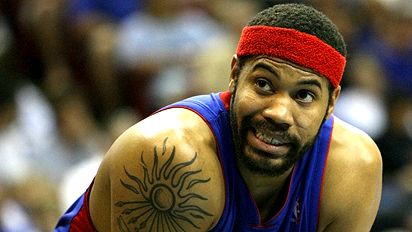 Indiana Pacers:
At this point, the Pacers seem like they are just looking to stack up on their shooters. They acctually shot the second most three-pointers in the league last season. Right now, they already have aquired T.J. Ford, Brandon Rush, and Roy Hibbert. They are looking into the future right now, because it seems like they are just trying to clear up cap space. Jamaal Tinsley and Troy Murphey are still trade assets that they are interested in moving. At least they are improving though, because TJ Ford and Mike Dunleavy is a better backcourt than Travis Diener and Marquis Daniels.
Don't Be Surprised If.....:
The aquiring of Brandon Rush will result in the loss of his brother's job, Kareem Rush, who is a free agent.
At one point, the Pacers will play a lineup with Danny Granger and Mike Dunleavy as their centers.
The Pacers will be one of the worst teams in the league record wise.
Jeff Foster would really contribute to a NBA contender if Larry Bird decides to trade him.
Roy Hibbert will start from Day 1 for the Pacers.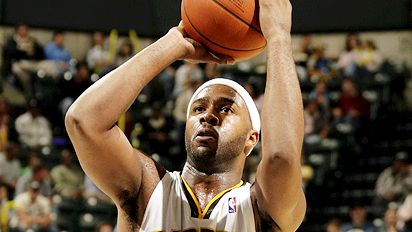 Miami Heat:
Out of all the teams that missed the playoffs last season, the Miami Heat are one of those clubs that are likely to make it to the postseason next year. They have a very extended list of free agents, the main players being Chris Quinn, Dorell Wright, Earl Barron, Ricky Davis, Alonzo Mourning, and Jason Williams. According to the Heat and Pat Riley, they believe they can make this team into a championship contender, resembling the offseason the Boston Celtics had last year. Either way, a trio of Dwayne Wade, Shawn Marion, and Michael Beasley is good enough for a spot in the playoffs in the Eastern Conference.
Don't Be Surprised If.....:
Michael Beasley win the award for Rookie of the Year.
Dwayne Wade will make at least half-a-dozen more T-Mobile "Fave Five" commercials before the start of the season.
The Miami Heat acctually win a playoff series.
The only free agents to stay will be Chris Quinn, Earl Barron, and Dorell Wright.
The Heat will persue DeSagana Diop, Beno Udrih, Monta Ellis, Kyle Lowry, Jannero Pargo, Sebastian Telfair, Chris Duhon, James Jones, Mickael Pietrus, and Matt Barnes during free agency this offseason.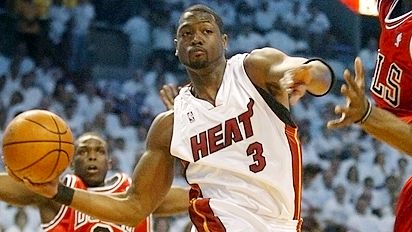 Milwaukee Bucks:
This team made a serious splash during draft night. They went and aquired Richard Jefferson while drafting Joe Alexander with the No. 8 pick. Their biggest need at this point is a backup for both Charlie Villanueva and Andrew Bogut. Surprisingly enough, they might not finish last in their division this season. They have a solid group of players with Mo Williams, Michael Redd, Richard Jefferson, Charlie Villanueva, and Andrew Bogut, along with bench players such as Joe Alexander, Charlie Bell, Desmond Mason, and Ramon Sessions. This could be a very good club next season in my opinion.
Don't Be Surprised If....:
The Bucks will become contenders next season to make the playoffs.
Michael Redd leads the league in three-pointers made.
Andrew Bogut averages a double-double next season.
The Milwaukee Bucks have at least a couple of players on their roster make the All-Star team.
If there was an award, Scott Skiles would be awarded the Most Improved Coach of the Year.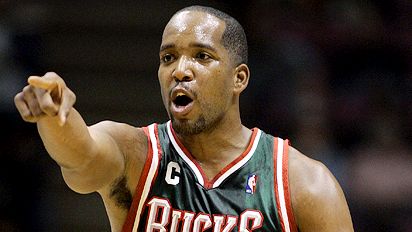 New Jersey Nets:
This is another organization that made plenty moves Thursday. They were involved with Milwaukee in the Richard Jefferson deal where they received Yi Jianlian and Bobby Simmon's expiring contract. Also, now that the deal was made, the Nets are full of frontcourt depth. How can you have a roster with Ryan Anderson, Josh Boone, DeSagana Diop, Yi Jianlian, Nenad Krstic, Brook Lopez, Stromile Swift, and Sean Williams, even if Diop, Kristic, and Swift are free agents. What I would do is resign Kristic and let Diop and Swift walk. There were even rumors that Vince Carter was heading to Cleveland. Well, I've got a trade scenerio. Trade Vince Carter and Josh Boone to Cleveland for Wally Szczerbiak and Sasha Pavlovic. This would help bot teams. This is what the Nets roster would look like this:
C - Nenad Krstic, Brook Lopez, Stromile Swift
PF - Yi Jianlian, Sean Williams, Ryan Anderson
SF - Wally Szczerbiak, Bostjan Nachbar, Keith Van Horn
SG - Sasha Pavlovic, Chris Douglas-Roberts, Bobby Simmons, Trenton Hassell
PG - Devin Harris, Marcus Williams, Maurice Ager
Don't Be Surprised If.....:
They will be the best team in the East in approximately five years.
Chris Douglas-Roberts will be the most effective second round pick next season.
If the trade goes down, the Nets could be a playoff team in two years, even without LeBron.
LeBron James plays for the Nets in 2010.
Jay-Z writes a new song about the process in which they got LeBron James in free agency.