08:02 PM ET 07.08 |
I just want to start off by saying that it's completely insane that the #1 played song on our local CLASSIC ROCK station is "All Summer Long" by Kid Rock...Granted, the song is basically "Sweet Home Alabama", but still...CLASSIC ROCK...
And with that, Volume 71 of The Videos features some big name bands and some fairly well-known songs, but whatever...
1. The Doobie Brothers-Long Train Runnin'
Ah...The Doobie Brothers...One of my favorite bands that I didn't know I liked...I went up to my friend's cabin over the Fourth and we saw one of our old teachers's cover band that played this song...Long Train Runnin' is probably my favorite song by the Doobies, who have so so many great songs...(China Grove, Takin' it to the Streets, etc.)
Without Love
Where Would You Be Now?
Without Love
2. The Sanford Townsend Band-Smoke from a Distant Fire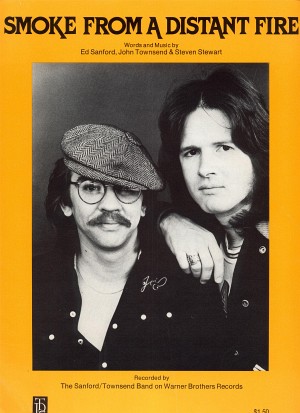 WOO! One Hit Wonder! The Sanford Townsend Band had this song...and...only this song to rely on during their careers. The good thing about that, is that it's a good song. "Smoke From a Distant Fire" is a very solid love song, even if the song was written kind of as a joke...
You left me here on your way to paradise
You pulled the rug right out from under my life

I know where you're goin' to I knew when you came home last night

'Cause your eyes had a mist from the smoke of a distant fire
Time...Time, Time, Time...The intro to this song is one of my favorites, as it sounds very, very unique. The song sends a good message, dealing with not waiting for other people to tell you what to do...This is one of the best songs from arguably one of the best albums of all-time. Definitely one of my favorite Pink Floyd songs...
Tired of lying in the sunshine staying home to watch the rain

You are young and life is long and there is time to kill today

And then one day you find ten years have got behind you

No one told you when to run, you missed the starting gun
I've liked Eagles for a very long time, and Take It Easy has always been my favorite Eagles song, and it is yet again another song about chasing after a woman...(That doesn't sound creepy at all...>_>) The best Eagles song that ISN'T about drug addiction...
Well, I'm running down the road tryin' to loosen my load
I've got seven women on my mind,

Four that wanna own me, two that wanna stone me, one says she's a friend of mine

Take it easy, take it easy
5. Led Zeppelin-Over The Hills and Far Away
This is my all-time favorite Led Zeppelin song, mostly due to the intro. I love the acoustic sound on the intro which switches into an electric sound for the rest of the song, which is basically a guitar solo...Great work on this song by Jimmy Page.
Many times I've loved - And many times been bitten
Many times I've gazed along the open road.
Thanks for reading/listening, and as you can see...**** at descriptions...I let the music speak for itself...
-SS