12:24 PM ET 07.27 |
If you were wondering, yes, I had a lot of fun at the Red Sox vs. Yankees game on Saturday. I was in heaven plus some. I had my first Fenway Frank on a glorious day. But the 6 hour car ride there and the six hour car ride back was not fun. I had the back seat. Just a fun fact, I was resently trned on to Vitamin Water, I had some of those, and my eyes were wide open for the entire trip.
I think there will be tension between Youkilis and Chamberlain. I mean, it is amazing enough Youk didn't charge the mound Friday night after he threw at his head for the third time in Joba's career. Remember last season? Joba threw at Youk's head once, he ducked; he threw again, he duck and WAS PISSED.
I would just cut Brett Favre. He stabbed the Packers back; twice! He decided to come out of retirement again. Fine, this is great. Aaron Rodgers has been completely screwed. Then he teased the Packers by calling Childress right before he goes and says he will comeback to training camp. Now he isn't.
It is amazing that the Ravens have three potentially starting QB's, when the best teams have one. Think about it; Peyton Manning and the Colts, Tom Brady and the Patiots, Phillip Rivers and the Chargers, Drew Brees and the Saints, Eli Manning and the Giants, and in the past: Brett Favre and the Packers.
Picture of the blog: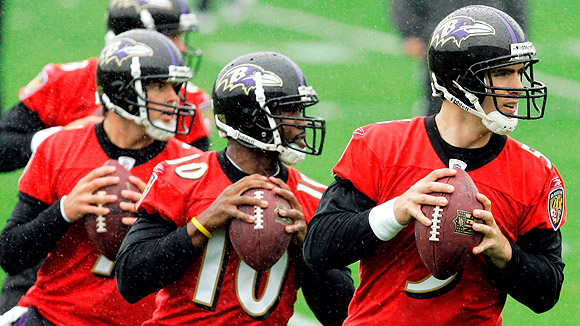 Or it could just be a three headed monster in Baltimore