09:12 AM ET 08.13 |
Welcome to the 17th installment of Love it ? or Hate it ?..as usual we take a subject and tell you whether we love it or hate it..feel free to throw in your 2-cents. Humor us..tell us which subjects you love and which ones you hate.
-----------------
The panel this week consists of Harry Callahan, i B4 e, It's All Mine!, Curly Lambeau, Packbrew42 and Josh.
-------------
The words of the week are Drama Llama.
-----------------------
The first subject is 1st and 10's Skip Bayless.
------------------------
Harry: Hate him.
About 15 years ago was the upstart of a great sports radio station in Dallas called KTCK The Ticket 1310..this idiot was one of the founding members and investors when it started..the lines were always flooded with people lambasting him..me included.
The station quickly got great ratings due to the other personalities and was bought from the current owners..and since Bayless was a shareholder they quickly bought him out and gave him the boot much to the liking of the Dallas sports public.
He does the same old schtick on 1st and 10..he is loud abrasive and his opinion is the only one that matters..this is a doofus-deluxe here.
-----------------------------------
Josh: Hate him.
Sorry, can't stand anything about Cold Pizza. Just a stupid show, and another attempt by ESPN to make sports into something People magazine would cover. Now Rick Bayless...Skip's brother...I would happily have him cook me any number of meals...mmmm...me love food.
----------------------------
It's All Mine!: Hate him.
I have never seen anything he's ever done. But judging by that photo, I can tell that I hate him. What a big mouth! Talk, talk, talk! Point, point, point! And that PEN!
-----------------------
i B4 e: Hate him.

He is an arrogant, pompous, pretentious, self-grandiosing blowtard.
------------------------------
PackBrew42: Hate him.
Hate him...pompous blowtard (as mentioned by others)....only one other person is worse than he is - Sal Palantonio.
------------------------------
Curly Lambeau: Love him.
I don't know. Everybody else said they hate him, so maybe I should show him a little love. I will say that the first time I saw him on TV, I thought to myself "hmm... looks like ESPN hired themselves another annoying guy." ...furthermore, I'll admit that I don't watch his show very often, and it doesn't take much to lure me away to another channel, but still...

I enjoy watching the other guy sitting across from him. Skip's got a very Bill O'Reily/FOX NEWS style of speaking where he tries to intimidate whoever he's talking to. It's interesting to see how effectively the other person will fight back.

So, I'll go with love him, even though I agree he's a strange dude, and I'd never, like, invite him to my house or anything.
----------------
The second subject is the Geico cavemen.
----------------------
Josh: Hate them.
Geico cavemen
Blah.

That's all I can say...they had their 15 minutes, they were funny for awhile, and they still make me chuckle occasionally...so I feel no ill will towards them. But the joke has passed, let them fade into the sunset Geico.
------------------------
It's All Mine!: Love them.
At first. When those commercials first came onto the tube, I cracked up. They had a Saturday Night Live quality to them, and I enjoyed them with gusto (that's Spanish for enthusiasm). But THEN...


OVERKILL!!! Just like every song that I have ever liked on the radio, OVER and OVER and OVER and OVER and OVER and OVER and OVER and OVER [fade to silence]...
----------------------
PackBrew42; Hate them.
I hated every single commercial Geico put out w/ them. Never watched the show, but if it survived its pilot episode then slap me up and call me Winston Churchhill.
---------------------------
Curly Lambeau: Love them.
I love the cavemen. Everything they do is art. Seriously, it's strange how amusing these commercials are. They remind me a bit of Calvin & Hobbes, the way that there's a surprisingly complex world that's just completely silly. And the thing is: The original idea out of which the whole series of commercials flows is just that stupid tag-line ad with the talking head with the cheesy smile saying "Geiko, so easy a caveman could do it!" ...I mean, of itself, that's a crappy idea for a commercial. I'd love to know who came up with this. Anyway, I could go on and on. The cavemen just never get old.
---------------------
i B4 e: Love them.
These guys rock, literally. I don't love them as much as the Gecko, but these guys make commercials enjoyable. I love watching their ads. The marketeer who thought up that schtick is pure genius.
--------------------------
Harry: Hate them.
I will make this short and simple..this is the lamest and unfunniest ad campaign ever thought up..i cringe when i see it.
" Hey let's make-up this guy like a caveman..put him in jeans and have him dance around " a regular laugh riot there.
------------------------
The third subject is sports radio talk show host Jim Rome.
-----------------------------
It's All Mine!: Love him.
I only watched his show once when it first came out, and I remember thinking, "Wow. This guy is EMPHATIC! He really means that s**t he's saying!" He was angry. He was knowledgeable. He had his own show. He was me, except for the show part. So, I love the memory of him. Ah, the good old days.
------------------
i B4 e: Hate him.

He is an arrogant, pompous, pretentious, self-grandiosing blowtard.
--------------------
Curly Lambeau: Love him.
I suppose, just because I have good memories of him. He first came out when I was in highschool, and my friends used to laugh when I'd do my impression of him, which basically consisted in a caller lavishing him with over-the-top praise followed by Jim basically ignoring it and asking for the guy's question in a bored sounding dead-pan monotone.

Caller: Hey Romey!! You're GOD. I love you. I worship everything you do and I want you to raise my child in the hopes that it grows up to be something like you!!
Jim Rome: Thanks, man, what's your question.
---------------------
Harry: Love him.
I listen to him now and then through radio feed..never saw his show..he has a group of regular callers he treats as old friends and they can get on a roll with each other that makes me laugh out loud sometimes. It is just more sports stuff to soak into my brain while driving sometimes.
---------------------------
PackBrew42; Love him.
Love him for his radio show, indifferent about his TV show. To be honest, I've never watched much of his TV show but the parts I have watched just seem to be the same stuff he said on his radio show. His radio show is funny, he's opinionated, and while sometimes pompous, is pretty dead on with his sports takes....he has his takes and doesn't suck.
------------------------
Josh: Lov-ate Him
The "Jim 'Chris' Everett" interview is one of my all time favorite sports media clips...Rome's total delight in driving Everett over the edge, coupled with Everett's taking his ribbing like a 4 year old...sort of proved Rome's point.

But now a days, Rome is just annoying. He's just another of the countless faces in sports media that believe THEY are the story. You know what Jim, you're not that interesting, and your show is boring.
----------------------
The fourth subject is Jared the Subway guy.
---------------------
i B4 e: Hate him.
Love the sandwiches hate him. He's not quite the grandiosing schmuck Rome and Bayless are, but he is annoying as heck.
--------------------
Harry: Hate him.
This dude in all probabilty never even kissed a girl and was still living at home when he became a grade F celebrity with these commercials.
I bet he is now a regular guest at Paris Hilton parties and the guys from Jackass get him all tanked up playing drinking games.. and then for laughs they draw all over his face with a black sharpie marker when he passes out.
I bet they then throw him in Lindsay Lohan's trunk and she and Wilmer Valderama throw him out on his parents lawn at 4 in the morning and take off.
-----------------
Josh: Hate him.
We get it, you were fat and now you're not. Awesome. That's great, I'm really proud for you. Now, can you get off my TV? Seriously, just go away. I really want him to go on a bender, gain back 50 pounds, get caught with a hooker, and make some comment like "Eating Subway is way better than being touched by Mexicans." Just the totally random, racist comment...it would make for a fantastic "True Hollywood Story"....until then, get off my TV.
-------------------------
It's All Mine!: Love him.
This guy lost a whole lot of weight, and I joined with the rest of America when his campaign of commercials came out ten years ago. "GOOD FOR HIM! WOW! LOOK AT THAT PHOTO! HE WAS HUGE! GOOD FOR HIM!" And then the overkill phenomenon kicked in, and...ho, hum! It's Jared again! For nine years. But this year, I was surprised when Subway touted his ten year anniversary of KEEPING it off. "GOOD FOR HIM! TEN YEARS! GOOD FOR HIM!" Bet he ate other stuff, though. And maybe he was frickin' EXCERSIZING!
---------------------
Curly Lambeau: Hate him.
What? How can everybody be hating on this guy? He's awesome! ...one of my favorite actors, actually. He was great in The Sting, and Road to Perdition. Sure, his salad dressing was nothing to write home about, but hey...can't win 'em all.

What?

No, but seriously folks. I don't recall ever NOT being annoyed by Jared the Subway guy. Hate him.
-----------------------
PackBrew42: Hate him.

Whoopidy do, he's still a bit chunky anyway.
------------------
The fifth subject is playing Horseshoes.
-------------------------
Curly Lambeau: Love it.
Yep, what's not to love about horseshoes? Other than croquet, I do more trash talking in horseshoes than anywhere else. "...hup, hup, you're gonna' wanna' watch this now... no more Mr. Niceguy... Here it comes... Ya' watchin'? You need me to hang on a second so that you can grab a pad of paper to take some notes with? No? Okay, well, here it comes, so... pay attention..." Love it.
------------------
PackBrew42: Love it.
Not as good as shuffleboard or bocce ball, but a worthy substitute when you can't play the other two.
------------------------------------
Harry: Love it.
Great game to have some cold beer and have some friends over and while away an afternoon. I have played with the cheap plastic ones from Walmart on the lawn or actually made horeshoe pits with sand and used the heavy metal ones..makes no difference..once you get the hang of it..it's addicting.
----------------------------
Josh: Love it.
Horseshoes is a great game...one of the greatest backyard games ever invented. There are not many better things in life, then having some beers, and chucking heavy metal things in the general direction of a stake. Just great times...plus, if it weren't for horseshoes, the saying would just be "Almost only counts in...um...hand grenades." And that's just a boring expression.
--------------------------
It's All Mine!: Love it.
I used to play every day at lunchtime some years back. I was terrible, but I would never admit it. Ever. Horseshoes is just like hand grenades. It's true! Look it up, if you don't believe me!
---------------------------
i B4 e: Hate them.
People are allowed to walk around barefoot, why can't horses? Why do we have to nail shoes to their feet? How would you like it if someone nailed your shoes to your feet? Probably not very much.

Now, please excuse while report Callahan to PETA.
----------------
The sixth subject is charcoal or gas grills.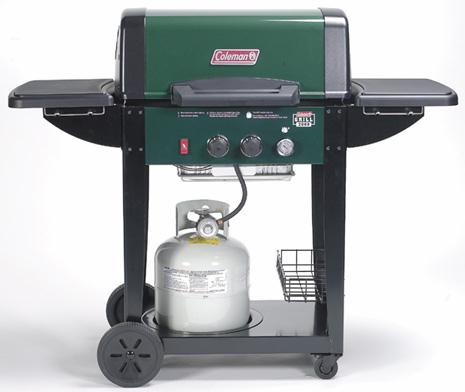 ----------------------------------
PackBrew42: Love it on the charcoal..Hate it on the gas.
I'm pretty sure gas grills are a punishable offense here in Wisconsin with penalties around the range of a 6th month jail stint. Seriously, something about lighter fluid, charcoal, the grill, and heaps of meat just make all the troubles of your day disappear.
-----------
Josh: Love them both.
The eternal question, Gas or Charcoal
Love Them!

They both have their place, and I love using both. I have a gas grill, but it's because I'm honest with myself, I wouldn't grill nearly as much as I do if it wasn't so easy to walk outside, and turn the thing on. But when you have all day to do the grill up right, a good charcoal grill is always better. But, then again, I can make my gas grill do all kinds of great tricks...with all grills, it's not the type of fuel that matters, but the type of fool that is grilling.
------------------------
i B4 e: Love the gas.
I have to go with gas on this one. It is far simpler than screwing around with charcoal. With charcoal you have to get the briquettes, stack them perfectly, douse them with lighter fluid, let it soak in, light it without burning down the neighborhood, wait for the flames to die down and allow the briquettes to simmer at the proper heat, then you finally get to start cooking.

With gas, you open the cylinder, turn on the burner and hit the igniter. Voila.

The food cooks more evenly with gas and it tatses just the same. Don't give me the crap that food tastes better with charcoal. Those who believe that myth, don't know how to cook on a grill.
--------------------------
It's All Mine!: Love them.
I always use gas, because that's what's in my backyard. I would use charcoal, but that's NOT what's in my backyard. That, and the fact that you have to plan like three days ahead, if you want the coals as evenly heated as gas is within ten minutes. And don't listen to the haters who claim that your food tastes like gas. It's not true--they just have to discredit something they don't believe they can enjoy. Besides, I have gas every day at work, and I don't smell like food...sooo...
--------------------------
Harry: Love it on the charcoal..Hate it on the gas.
We buy us a new Webber kettle grill every couple of summers..we are best friends..and i cant live without it.
I am a messy griller..slopping sauce all over the place and stuff..so having that crap drip down on the lava rocks and all the different grill levels..is too much of a pain for me to think about cleaning up..i hate the grill cleaning part when your done...which is a must unless you like your burgers tasting like the fish you cooked on it last month.
I also always have in the back of my mind that having a combustible propane tank at crotch level while cooking probably would cause severed limbs or death to me at some point..so its best i keep it simple.
------------------------
Curly Lambeau: Love them.
I have a really nice gas grill that I got a pretty decent deal on, so I go gas over charcoal. I have, however, been trained in the charcoal arts, so I could step up to that plate if I had to. ...but... yeah. Gas. Packbrew's right, though. Any gas-griller from Wisconsin is going to carry around a little bit of secret shame. What can I say? My grill's SO nice, and it's just SO easy.
----------------------
The seventh and last subject is N.F.L. Total Access analyst Jim Mora.
------------------------------
Harry: Love him.
There are two kinds of coaches..good coaches with underachieving players..like Mora..or underachieving coaches with good players..like Wade Phillips...HA ! HA !
Just kidding i B4 e.
I mean how can you hate the guy ? he even looks like you should call him coach. I like him on Total Access..he is just very smooth flowing and doesn't annoy me...which i prefer over unsmooth flowing and annoying.
----------------------
i B4 e: Love him.
Do not blame this blog on the dog. I don't care who is writing it, when you make a typo 5 times you ain't gonna get anybody to read it. This was a disgraceful comment. We gave you this friggin blog. In my opinion that sucked.

Love it Hate it? Don't talk about Love it Hate it. Are you kidding me? I just hope we can write a blog.
---------------
PackBrew42: Love him.

Mora?!?! You wanna talk about Mora?!!? Are you kidding me? Actually I've seen very little of his broadcast work, but he doesn't bother me, unlike Matt Vasegerian (or however you spell it) and Bryant Gumbel.
--------------------
Josh: Love him.
For one single reason..."Playoffs? Playoffs?" That one interview is stuck in my mind, and always makes me laugh. Just a great quote, and for that reason alone, Mora gets into my pants....err...party. Yeah, my party. Um...I'm going to fire up the grill, throw back some beers and toss some shoes...
--------------
Curly Lambeau: Love him.
Jim Mora? Yeah, what Josh said. Playoffs?? PLAYoffs?? ...p-PLAYOFFS?? ...don't talk about... PLAYoffs?! ...you talkin' 'bout... PLAYOFFS??
------------------
It's All Mine!: Love him.
Okay, so I'm a little late, coming in with the Jim Mora thing, but please indulge me...

Jim Mora!? JIM MORA?? Don't talk about...Jim Mora!! Are you kidding me!? JIM MORA?? Are you serious!? Jim Mora??

Thank you...thank you...

Seriously, being a Seahawks fan, I love knowing that Jim Mora Jr. is already named as Holmgren's successor. For that, I love Jim Mora Sr.
---------------
v
v
v
v
v
-----------------
Jyoti's corner.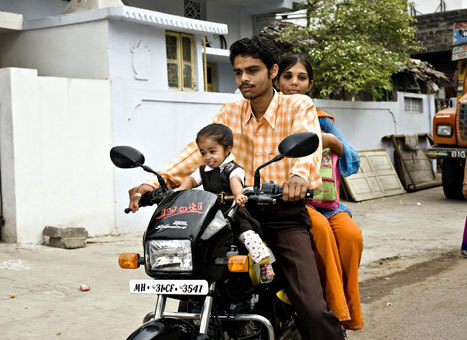 Jyoti just pulled up..she was running a little behind today...the old man ran out of gas on the family bike again..and it looks like Jyoti's mom Tandori really gave pops a verbal reaming for it.
---------------------
PackBrew42: Good morning Jyoti, good to have you back. For my first question...What did you want to become when you were growing up?
----------------
Jyoti: Morning Pack..well i sort of did a Favre..waffling back and forth with either a horse jockey or a chimney sweep.
---------------------
PackBrew42: Of us Pier 11 guys, which one of us are you most into? It's me, right? Right?!?! *sniffle*
-----------------
Jyoti: Sorry Pack..but i gotta go with Josh..me and my girlfriends at school call him " Iron buns "..he's dreamy.
------------------

PackBrew42: Have you ever been in a public market or bazaar and been picked up by somebody, carried away, and put in a garden having been mistaken for a garden gnome?
---------------
It's All Mine!: Hey, PB...Watch out ! That little chick carries mace, and she ain't afraid to use it !
--------------------------
( As PackBrew turns back to Jyoti..he immediately takes a stun gun jolt to his groin onions..as he is flopping about on the ground in seizure like spasms..foaming at the mouth..It's All Mine steps in and grabs his arms and drags him out of harms way. )
Jyoti: Who's ready for the garden now..huh Pack ?
--------------------
It's All Mine!: Ah' see you next week then Jyoti..gotta tend to my bud.
---------------
Jyoti: It was only 200,000 volts..you can stop his crotch from smoking by simply throwing a bucket of water on it by the way. Take it easy Pack..get plenty of rest man.
-------------
Well that's it folks..we hope you liked it..if not..as always..we could give a crap.
This has been a Pier-11 production.
Est.1/2/08