10:02 PM ET 08.15 |
How you guys doing? It's a lovely Friday night, and I'm enjoying a time of relaxation after an 8 1/2 hour work day. And of course, some tunes.
1. The Trooper - Iron Maiden

This is a live performance from Ullevi, Sweden, I assume from 2006, as it appears to be the same exact concert I've seen other vids from. Very good quality here -- video, audio, Maiden. The concert was a special one, as it was only for the first four albums: Iron Maiden, Killers, The Number of the Beast, Piece of Mind. "The Trooper" is the opening track to Iron Maiden's fourth studio album, and Bruce Dickinson's second with the band. Love the outfit Bruce sports during this performance, along with the flag he waves -- it's good that the crowd had no issue with it, too.
2. Grey Seal - Elton John
This is a live performance from the 70's, somewhere in London. Like Bruce Dickinson in the previous video, there's some unique clothing and accessories featured. Elton always wore flashy stuff, and in this one, he's no different, wearing some whacko glasses and a sparkling shirt. Pardon the clock at the bottom, no idea why that's there.
3. Death on Two Legs - Queen
Once again, keeping with the unintended theme, we see another abnormal attire get-up, this time by Freddie Mercury. Then again, in terms of Freddie, it was normal. Great performance and song from the album A Night at the Opera, easily Queen's best contribution to music.
4. Nightswimming - R.E.M.
This one is for Cardsox. I saw once that he thought this entire song was gorgeous. It's good, possibly moving, but overall, I'm bored by it. I'll give it time.
5. Somebody to Love - Jefferson Airplane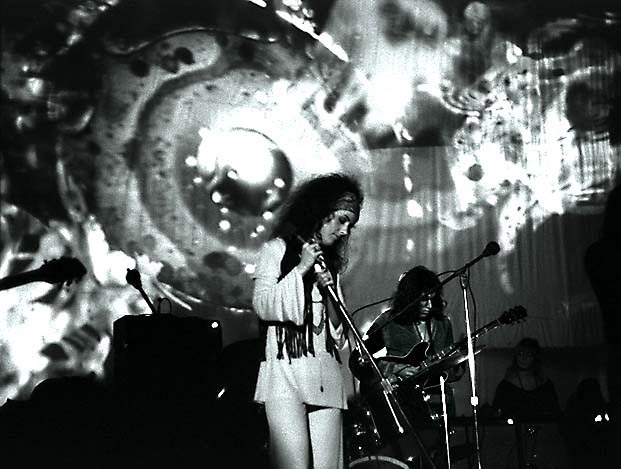 Yay for live performances! This one is from Woodstock back in 1969, right after the crack of dawn that woke up all the tripped out hippies. Just like Cartman, I hate hippies. Sorta wish Slayer was there to terrorize them.
All done. Go on your merry way, my friends.