04:44 PM ET 08.29 |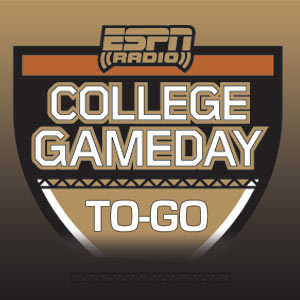 Lakers- Welcome to our first in-season edition of Fannation College Gameday brought to you by Joe's crab shack, "Get your crabs here" As always with me is Porkins

Porkins- Not to be crabby, but I would have gone with Dirty Dlck's Crabs, a favorite in the Outer Banks. Their slogan is "I got my crabs from Dirty Dlck's". Classic. Gross, but classic. Speaking of gross, that performance by NC State last night...geez. I hate to see local teams go epic fail like that in their opener, but what can you do? At least football is back!

Lakers- Exactly. We will be predicting the big games later, but let's start it out with a preview of the Heisman race. Tim Tebow won the award last season, and looks to be the front runner again. Some other players that could make some noise are Knowshon Moreno, Chris Wells, Pat White, Sam Bradford, and Chase Daniel. Porkins who do you think is the biggest darkhorse for the Heisman?


Porkins- Well, I think Graham Harrell of Texas Tech is going to make a real run at the hardware. I don't know if I'd call him a dark horse, but he's kind of being ignored in favor of the guys you mentioned. TTU had the nation's best offense last year, and they're basically all back. Frightening.

Lakers- I think it is the little engine that could from West Virginia Noel Devine. I don't think he will win the award, but I wouldn't be suprised at all to see him come up and be right in the running for it at the end of the season.

There are many impact Freshman this year, Porkins who do you think will have the biggest impact out of all of them?

Porkins- Well, I can guess who your pick will be. I'll leave him to you. It's tempting to select A.J. Green, another SEC wideout with great potential, but I'm going to give some love to the defense and go with Da'Quan Bowers out of Clemson. Bowers has got the makings of a monster defensive end, and coaches are saying his understanding of the game is well beyond what most freshmen possess.

Lakers- I think it will be Julio Jones the WR from Alabama. He has looked very good in practices and scrimmages, and I think he will have a big impact. I cannot wait to see him in action Saturday night against Clemson.

What team do you think will have the most to prove in this first week?

Porkins- I'll stick with the Tigers. Both Tommy Bowden and the Clemson team have huge expectations placed on them for 2008. Opening against an SEC opponent at a neutral site will be a great indication of how good this team really is. If they're going to win the ACC, they have to be able to beat good teams.


Lakers- My pick is also Clemson. They have a tough game against Alabama, and if they want to show the nation that they are the team to beat in the ACC, and a real player in the National Title race, they have to beat the Tide come Saturday.

The AP top 25 is out, and here is what the top 10 looks like.

1.Georgia
2.Ohio State
3.USC
4.Oklahoma
5.Florida
6.Missouri
7.LSU
8.West Virginia
9.Clemson
10.Auburn

Porkins what team do you think shouldn't be in the top 10 and what team should be in there place?

Porkins- I think the 9 and 10 spot are both a little off. Teams like Wisconsin, Texas, and Texas Tech slipped a little lower than I thought they would, and I don't see Auburn as a Top 10 team. At the risk of sounding like a broken record though, I'm going with Clemson. I think Tommy Bowden is a great coach, and yes, I did just get finished saying that the expectations are high. But as any ACC fan will tell you, every year we hear how great Clemson is going to be and every year they seem to fall a little bit short. I agree that this team is more talented than many Tigers squads in recent memory, but they need to prove something on the field before I throw a Top 10 ranking their way.

Lakers- I think Auburn is undeserving of the top 10 ranking. I don't think they are good enough, and I think they are overrated. The team I think should be in there over them is the Texas Tech Red Raiders. High powered offense and not too shabby of a defense this year, they could be a force to be reckoned with this season.

There are some pretty good assistants in college football, Porkins if you were the head of a program what assistant coach would you choose to take over your team?

Porkins- It depends on how the program plays. If I'm building a defensive program, I'd love to see a guy like Ohio State's Jim Heacock inherit the headset for my team. I'll admit that his boys didn't come ready to play in the last two title games, but overall, the guy is simply a defensive whiz. If I'm aiming for a high powered offense, I'd go with USC's Steve Sarkisian. He's talented and clever, and I think 2009 will see him with a head coaching job.

Lakers- Good picks. I would choose UCLA Offensive Coordinator Norm Chow. He is a heck of an offensive coach, and I think he would be a great coach to take over your team. He was an assistant at USC before going to the Titans for a few years and now he is back in college.

What coach do you think has the most pressure on him this year?

Porkins- Tressel. Old Sweater Vest may be one of the coolest cats around on the outside, but on the inside, his gut should be churning. In the business of college football, winning is the only thing. You can build your rep and keep your diehard fans happy by beating Michigan, but great coaches win the big games, and Tressel has been embarrassed two straight years. I don't buy the whole "Big Ten is slower" argument. I just think he was outcoached pure and simple. He needs to show me something with the team he has this year.

Lakers- I think it is Notre Dame head coach Charlie Weis. I don't know if Irish fans can take another mediocre year. He has a lot of pressure on him this year, and there better be a real improvement from last season's 3-9 year. I wish Weis the best of luck.

Porkins- Excellent pick. As a Pats fan, I still hold Weis in high esteem. But Willingham got run out on a rail for his performance at Notre Dame, and Weis is fixing to LOWER the bar. Not good. The Failing Irish need really step it up.
Lakers: Porkins who is on upset alert this week?
Porkins: Hmm...can I say Oregon State? Wouldn't be much of a prediction, but the Beavers sure did flop last night. I don't want to have a one-track mind, so I'll go away from Clemson this time and take some other Tigers...Missouri. A lot of people think Illinois got weaker by losing Mendenhall to the NFL, but the Illini still have some potent weapons. If Mizzou isn't careful, their BCS hopes and Daniel's Heisman "chase" could take an early-season hit.
What's your take?

Lakers- I think it is Virginia Tech going up against East Carolina. ECU is going to come out and play them really well. We will see if Virginia Tech can keep their composure and win a close game.

Okay lets get onto the predictions for the big games.


USC at. Virginia


Lakers- We will get to see if Mark Sanchez is really 100 % and ready to go in this one. If he struggles it could be a tough day for the Trojans. Virginia is a good team, but USC is great, and I don't see them dropping this one going into next week's battle against Ohio State.

Porkins- USC won't lose. The team is just too strong.

Final Picks

Porkins- USC
Lakers- USC

Virginia Tech Vs. East Carolina


Lakers- I put Virginia Tech on upset alert against ECU, but I think they will be just too much for East Carolina. I think this will be a close game, but I like VT to pull it out.

Porkins- I like this as your upset alert choice. ECU is about 2 hours east of me, and I've followed them pretty closely for years. Producing guys like Jeff Blake and David Garrard is no accident- this program has talent. But I trust Beamer to make sure his guys don't fall asleep in this one.


Final Picks

Porkins- Hokies
Lakers- Virginia Tech


Illinois Vs. Missouri


Lakers- I can't wait for this game. This is going to be a great game to watch. The loss of Mendanhall I think will really hurt Illinois' chances in this game. Chase Daniel is going to get the Tigers off to a good start.

Porkins- Missouri is the better team, but I wouldn't underestimate Juice Williams and Arrelious Benn. Those are two guys who can do it all. What the heck- I'll give some Big Ten love and say Illinois squeaks one out here.

Final Picks

Porkins- Illini
Lakers- Missouri

Michigan State Vs. California


Lakers- In this game I'm really interested in seeing Jahvid Best of Cal take over the running load for Cal. I think that he will be the big suprise out in the Pac-10, he could possibly lead the Pac-10 in rushing. This should be a really good game to watch

Porkins- This game features two of my favorite coaches in all of college football. I think the Fighting Tedfords have the better team, but I never count out the Spartan's head man Mark Dantonio. Given the egg they laid last year, the Bears will be out to prove themselves. I'll give the edge to Cal in a tight one.


Final Picks

Porkins- California
Lakers- California

Oregon Vs. Washington


Lakers- The Pac-10 season begins early for both Oregon and Washington. Tyrone Willingham is in the hot seat in Washington so if he wants to keep his job, he better have a good season. This will be a good measuring stick game for them.

Porkins- Two words: Jake Locker. Not only does he have a great name for a football player, he's got the potential to be the next big thing under center. He's got a great o-line and a highly touted freshman RB in Polk. The downside is that Huskies' defense is still pretty poor. I think Washington can pull off an upset or two this year, but Mike Belotti's Ducks won't be among the victims.


Final Picks

Porkins- Quack Attack
Lakers- Oregon

UCLA Vs. Tennessee


Lakers- UCLA Head Coach Rick Neuheisal's first game with the Bruins is going to be a tough one to win against Tennessee. Tennessee returns most of last year's team except at the QB position. Johnathon Crompton takes over for Erik Ainge and this should be a challenge for him.

Porkins- The Vols defense is really strong. I just don't see the Bruins pulling this one out. Neuheisel can coach, assuming he refrain from breaking the law. But it'll take time to see results.


Final Picks-

Porkins- Tennessee
Lakers- Tennessee

Alabama Vs. Clemson


Lakers- This is the big game of the day, and the game I'm most looking forward to seeing. The Tide get their first chance to showcase there big freshman class. This is a big game for both teams and will set the tone for the season. Neither team wants to start the season 0-1. This should be a war.

Porkins- Should I buy into the hype? Clemson has let me down so many times before. But I think the difference this year is the running game. Successful rushing from Spiller and Davis means ball control. It means time of possession. It means long, sustained drives. And with a strong defensive line, I think they can keep 'Bama from matching that. I don't have faith in John Parker Wilson's ability to lead the Tide to a comeback win, and I see the Tigers pounding the ball to an early lead.


Final Picks

Porkins- Clemson
Lakers- Alabama


Porkins- We'll agree to disagree on that one. But I think we can both say that this weekend should be exciting. I'm so happy football is back, I really don't care what happens.
Lakers- Agreed. Glad to have the season under way. That is the show for this week. Tune in next time for another Gameday. Goodbye everyone, enjoy the games.