04:06 AM ET 09.06 |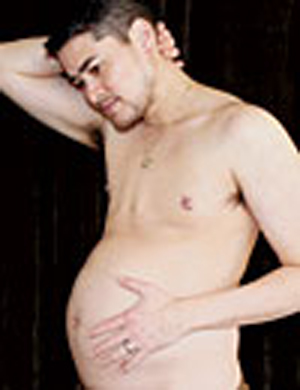 Have you all seen this? What the FU....
Dude looks like a lady takes on a whole new meaning with this one. This dude apparently decided to have a baby (still not convinced it's not a hoax)
If you haven't heard the story, the guy (girl?) supposedly is a transgenger who grew up as a girl but decided to became a guy when he grew up. Yep. He had the b00bs cut out and took some hormones to grow facial hair, or something. Got married, and everything. I guess he has a ding-a-ling too?
It gets better. Reports out of the hospital is the baby was NOT delivered via C-section. Not sure I WANT the details on that one.
Since his 46 year old wife was unable to concieve, our hero decided to have a baby himself...huh?
I don't think it's POSSIBLE to get any more politically correct than THIS story. ;-)
Thankfully FN has a member who should be able to explain it all to us.
Roy...oh Roy...we need your help understanding this one...