02:13 AM ET 09.13 |
This is obviously a very short list, but it would take the rest of my natural life to divulge all of the reasons why the Raiders suck. Here are the Top 10.
10. The Raiders have the 2nd highest number of criminal incidents in the NFL at their games behind the Philadelphia Eagles.
9. They play in Oakland, which is like pork: "The other city by the Bay".
8. In the rare instance that they win a big game, their fans always riot.
7. Their fans are comprised mostly of criminals and low-lifes. Hell, Darth Vader is even known to make regular appearances at McAfee Coliseum.
6. They are the most penalized team in the NFL each season.
5. The vast majority of their players belong inside the walls of San Quentin Prison rather than on a football field.
4. The NFL has to make numerous new rules each year because of the Raiders' unsportsmanlike conduct.
3. I've seen two people steal from a local sports store, and both times, it was Raiders clothing.
2. The player with the lowest IQ ever in the NFL was a member of the Oakland Raiders.
1. Al "The Rat" Davis is their owner.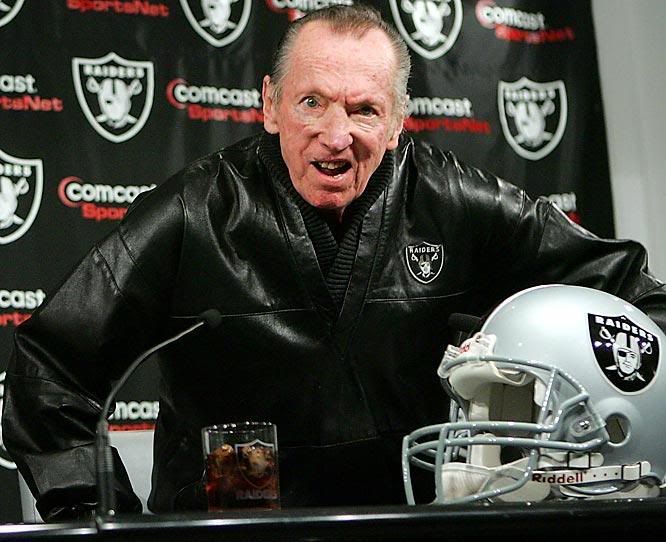 Feel free to make your own additions in the comments section.