05:18 AM ET 09.17 |
FIGHT!!!
"I went to a boxing match the other night...and halfway through the third round, a hockey game erupted!"
* crickets chirping *
Yes, I know. Old joke. Lame joke. But it does illustrate the degree to which fighting has come to be associated with hockey.
Some say that fighting should be banned from the game entirely. It has been suggested that banning fighting would help hockey gain the respectability it needs to grow to the next level and compete with the other three major team sports in the U.S.
To that, I say, "Whaaaaatt??? What a crock of frozen dog SHYTE!!!" You either like hockey or you don't. Whether or not you like the fights or understand the reason that fights are 'allowed' in the NHL, will not be the determining factor that decides whether or not you become a fan of the game.
Hockey is a sport that combines speed, finesse, and toughness. But I'm not here to talk about all the virtues of the sport. I'm here to talk a little about the fights! So the next time you are about to label hockey players a bunch of gap-toothed semi-coherant barbarians, you might just have a little more to think about.
THERE IS A CODE
The sticks are dropped. The gloves are dropped. There is often even an invitation ("You wanna go?") and an acceptance ("Let's dance.") by the participants. Most importantly, hockey fights are one on one. The rest of the guys stand back and watch. Contrast this with baseball - When a fight erupts, the initial battle of two almost immediately multiplies into 200+ people! (Seriously, where do they all even come from? Are there designated scrappers on stand-by, hanging out in mlb locker-rooms waiting for their big chance to 'go to the show').
HOCKEY PLAYERS KNOW HOW TO FIGHT
These guys can punch and they can take a punch. Contrast that with NBA players who like to think they're tough but when a scrap actually breaks out, they flail their arms and swing wildly like they've just been pepper-sprayed. 11 year old schoolgirls demonstrate better fighting technique in those grotesque school-yard bully videos that make the rounds on Youtube. A proper jab or cross is unheard of on a basketball court. Scowling at your opponent and the refs and adding to your tattoo collection in the off-season does not make one tough. Hockey players, on the other hand, seriously know HOW to fight. In many ways, it's almost like a martial-art. You need to find the angles - like in boxing or karate. Timing and counter-striking is key. You need to use leverage and you need to hold your opponents jersey to help stave off direct blows (like you hold someone's gi in judo). And, of course, you have to do it all while balancing on skates!
THE REAL GOONS?
The so-called hockey 'goons' that are 'destroying the game' and 'setting such a bad example for children' are often complete gentlemen off the ice. Did you know that there have been 367 arrests in the NFL since 2000? 367!!! The NBA? 298! (Actually an even worse statistic than the NFL considering the respective roster sizes). MLB isn't far behind either. And the NHL? Less than a tenth of those figures. These NHL 'barbarians' somehow know how to contain their egos, their stupidity, and their fury. Bad influence on the kids? Hmmm...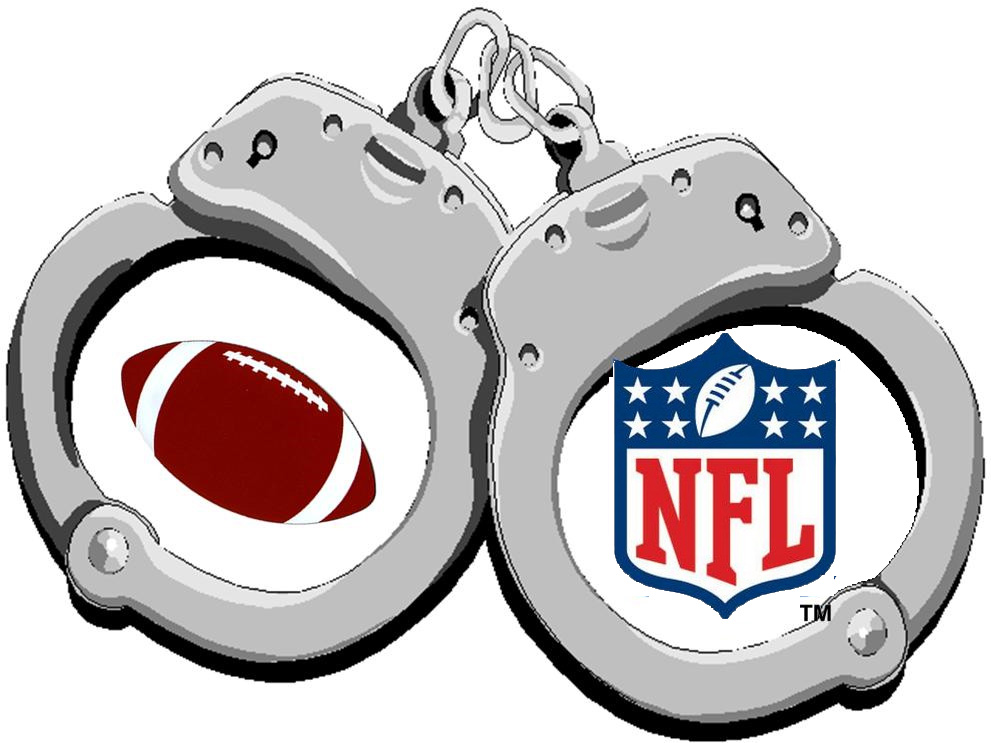 POSITIVE REASONS TO FIGHT?
Believe it or not, there are several. First, if you know you might catch a beatdown, you'll think twice before running the opponent's goalie or slashing their star player. Less dirty play benefits everyone. A timely fight can also change the momentum of a game. If you're down 3-0 in your own building and the fans are getting restless, a fight can get the crowd back on your side. A good fight can also inspire your team to step it up. When you see your teammate drop the gloves against a bruiser, you have no excuse not to give 100% effort for the rest of the match.
ENTERTAINMENT VALUE
Okay, so maybe there is an element of primal bloodthirsty barbarianism to this after all. But it rests with us, the fans. There is a reason that boxing has endured as a sport for over 100 years. There is a reason that MMA is on the rise worldwide. There maybe is something a little 'off' inside our brains that makes us, frankly, enjoy a good fair fight. Ever been to a live hockey game? How many people leave for the restroom during a fight? Exactly.
THE MORAL OF THE STORY
I haven't even mentioned the societal benefits of hockey fights. And I'm not just talking about the dental surgeons they keep in business. Take fighting out of the game, and you'll have 30 million angry Canadians (and another few million Minnesotans and Michiganites) rioting in the streets. You think Iraq is a quagmire? You haven't seen anything yet. Infrastructure Damage? Medical costs? You do the math.
Some traditions make very little sense to the outside observer. Hockey fights are undoubtedly one of them. I hope this blog had shed a little a light on the subject for some of you. And for others, I hope it has reminded you to re-rent the classic Paul Newman flick, SLAPSHOT. Either way, I've accomplished my goal. Fighting must stay. It's not just part of hockey. It's a NECESSARY part.
So, you wanna go?