02:00 PM ET 10.13 |
Time to evaluate the NFL teams. The tides are definitely turning this year. This isn't to say some of the different teams that have emerged will be contenders or even get into the playoffs. Some have taken a step in the right directin. So many things can change in an instance in the NFL. Just ask the Patriots, and I just heard the Tony Romo may be out for a month with a broken pinkie. Injuries are nothing new in football and any team can suffer from them in many ways. All you can hope for is that your team stays healthy. Here are my choices for teams that have made themselves a better team this year, in no particular order.
MIAMI: (2-3) Even though they currently have a losing record, they are still significantly improved from last year. The signing of Chad Pennington has given them a veteran QB. Ronnie Brown has emerged as their go to RB. Although he had 113/125 yds against NE/SD, he hasn't had over 50 yds in their 3 loses.
ATLANTA: (4-2) Young Matt Ryan has his team rolling. Although his stats aren't great (75% passer rating), he is learning and will get better. Also, Michael Turner was a nice signing, He already has more yards (543) in 5 games with Atlanta, then he had in any full season with San Diego.
JETS: (3-2) Okay, I know what you're thinking, yes, Favre has been a nice trade, although I believe the Jets made some significant upgrades in the off-season that has helped them immensely. Also Pennington may have been just as successful with the new personel. Coles and Cotchery are playing well and compliment each other. Only downside to having Favre this year...will he be back next year?
BUFFALO: (4-1) They are the no. 1 team in the AFC- East. They are a much improved team over last year (7-9). Trent Edwards could be the answer to the QB problem that they've had for years. Lee Evans is 5th in receiving yards and 2nd in yards per catch. J.P. Losman can fill in for awhile with Edwards having a concussion, but if Edwards is out too long things can change rapidly.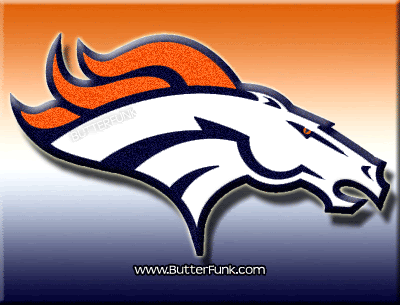 DENVER: (4-1) Last year was Cutler's first full year as Denver's QB. His total yards passing last year were 3497, he already has 1502 and is going strong. His passer rating is up 10% to 98%. As long as he continues to put up the big numbers the Bronco's will win more then last years 7 games.
With 2 more weeks before the half way point anything can change and in the NFL it usually does.