11:00 PM ET 11.01 |
In life, metaphors can be found anywhere. A prime example of a place for this comes in the form of sports. Sports can generate excitement, hope, faith, sadness, pain, happiness, I can go on...and on. Even so, I'm going to bet that none of you have any idea whatsoever I'm getting at...so I'll just get to the point. Often times in sports, teams go from bad to good, and it's pretty fun if you are a fan of that team. Look at the Rays, Hawks, Saints, etc. Haha, alright, those examples aren't that good, but I think you see what I'm saying.
Sometimes, you have to go all-out to change things. Which is just what happened here. Things need to start from the bottom, and that's exactly what happened on the bottom: a new floor is here. New uniforms are being worn. A nearly entirely new team is playing. Not one, but two new logos are now being used. Has a franchise been reborn?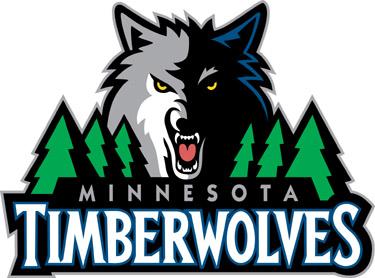 The team is beginning the turnaround. They aren't any good right now, but that's the point. The team? The Minnesota Timberwolves. Pshh! I bet at least 10 of you will stop reading right now...and I could care less :) How did this happen? Why is it happening? What is going to happen? Will Kevin McHale renew his lifetime pass to the Celtics playoff club? Who knows.
If there ever was an acceptable (haha) time for bandwagon fans to be all over a first place team, it was last year with the Celtics. Every Minnesota Timberwolves fan, and many basketball fans (although not quite as acceptable) jumped on the Celtics bandwagon. Why? Our main man KG. As Minnesotans watched, watched and watched Kevin Garnett grow up, he finally became a champion...the year after he left Minnesota. He was our player, it was our championship. And then in the first interview as a champion, KG answered back.
"This is for 'Sota!" he yelled at the camera. And in that instant, everyone stopped feeling sorry for themselves. Garnett had his championship, Boston had the glory, and the Wolves had last place on lockdown.
And all the while, the sorry feelings stopped. There was a reason for this. The reason is six feet, ten inches, much like Kevin Garnett. The reason weighs 265, much like Kevin Garnett. The reason is a leader on the court, and a model NBA player off the court, much like Kevin Garnett. The reason averaged 21 and 11 last year, much like Kevin Garnett. Tthe reason is just 23 years old, is getting better, and turned down a possible max-deal because "I haven't earned that kind of money, yet. Maybe I willl, but I haven't". The reason? Big Al Jefferson.
By no means is Al Jefferson the next KG. He just can't do it; nobody in Minnesota will ever be on the level that he was on. Not Adrian Peterson. Not Joe Mauer. It just won't happen. But maybe, just maybe, Big Al can turn into a semi-KG.
New jerseys and a new big man sound awfully familiar. So, just who is this Al Jefferson figure that I speak of? He wears number 25 and plays center for the Timnerwolves, he could very well be an All-Star out of the Western Conference, and he used to play for the Celtics. What don't you know? He shoots 50% from the field, good for top 30 in the NBA. He played all 82 games last year, something that rarely happens anymore. He averaged nearly one and a half assists a game, and that is steadily increasing. He averaged 2 blocks a game, nearly a steal a game, and shut down more good big men than he gets credit for. He held David West to 6, KG to just 10, Tim Duncan to 12, Carlos Boozer to 12, Amare Stoudemire 11 under his average, etc. Also, he averaged just 3 fouls a game. It might not seem like much, but he doesn't do stupid things, he keeps himeself in a position to contribute in the fourth quarter, one of the more underrated aspects of an NBA player's game. Anyone else want to say Jefferson isn't much?
Of course, you can't have a franchise with one player. For the sake of cliches, I am not even going to spell out G-A-R-N-E-T-T. Well, maybe I am, but whatever. Who else is there?
What do these guys all have in common? They are young. They are talented. They can play as a team. They can run and offense, and play some defense, too (as of now, this part only works if McCants is hidden in a zone). So, how did this ridiculously talented team get put together?
After taking Brandon Roy, he was traded for Randy Foye. Foye is one of the more underrated players in the league, and he very quiety averaged 13, 4 and 3 to go along with some good defense, all while playing multiple positions. Foye has speed, strength, and a jump shot; AKA a lethal trifecta of talent. He can take people off the dribble, as well. Haha, seriously though; there was a reason why he was a top 6 pick.
Foye is a combo guard, and he could very easily be a future star at point guard, or shooting guard. Personally, I think that he and Sebastian Telfair could develop into a very nice backcourt. WHAT?!?!?! Sebastian Telfair? That guy is a bust! Yes, but that is more because of his expectations rather than his play. Did you know that last year, he had a higher assist-to-turnover ratio than Deron Williams, Steve Nash, Jason Kidd, Baron Davis, Tony Parker, Brandon Roy, Mike Bibby, Jameer Nelson, Andre Miller, Jason Terry, T.J. Ford, Kirk Hinrich, Rajon Rondo, on and on and on? Better than you thought, huh? He plays better defense than he gets credit for, and can shoot better than you might have thought.
So where does the other scoring come in? That's Mr. Mike Miller and Mr. Rashad McCants, to you! McCants is the Manu Ginobili of the Wolves. He doesn't start, but he is a solid sixth man, and he makes an impact. Last year, he averaged 15, 2 and 2 off the bench. He is money from downtown, shooting over 40% from threes and 45% from the field; with the ability to finish. Miller is one of the more underrated players in the league (kind of a pattern here, eh?). Just what did he do last year? 16+ points, 6+ rebounds and 3+ assists. He shot 43(!)% from downtown and 77% from the line. Playing 35 minutes a game, he averaged just 2.1 turnovers a game.
Alright, alright, so they have some backcourt scorers. What else? How about some young, athletic small forwards that play defense! Corey Brewer is a former #7 pick, a two-time NCAA champion (which counts for something), and a guy who can score a little, too. But his main thing is being a defensive stopper, which is what every good team needs. He is still very young and "raw", but he is improving. Rodney Carney is an effective backup small forward. Not many people know about Carney, so I'll tell you a little about him. He was taken 16th overall in the 2006 draft, and he averaged nearly 6 points and 2+ rebounds in under 15 minutes a game last year. He could turn out to be an x-factor if he stays around, and he has the talent to do so.
To be successful, you need big men. The Wolves have three big men, one who can do lots of things, one who can be very affective on the glass at times, and one who seems to be the hot commodity for Rookie of the Year. Kevin Love seems to be a very, very good compliment to Jefferson. He is a very good passer, he has a post game, and he can rebound on both ends. In the season opener, he had 12 and 9 off of the bench. Craig Smith was a second round pick a few years ago, and in around 20 minutes a game his first two seasons, he has avergaed nearly 5 rebounds a game. He can guard big bodies, and can be effective using his strength, which is pretty impressive. Ryan Gomes is another underrated member of the Wolves. He averaged 12.6 points to go with 5.8 rebounds last year. After being rought back, Love, Jefferson and him could form a nice trio down low in the years to come.
But how does the team play together? They have a big man who can pass and make his teammates better (Love), outside shooters to stretch the floor (McCants, Foye, Miller) and a point guard that can drive (Telfair). Who does this help? Jefferson. He now has more help down low, a team that can stretch the floor, and someone who can run the point and set up the offense. We saw what he could do last year, and now the capabilities could be increasing.
So, where did this start? When GM Kevin McHale pulled his head out of his, well, you know. He landed Carney and a first round pick (which he had co-incidentally traded) from the 76ers. He brought back Gomes and Telfair. And even though he traded Mario Chalmers (which I still don't get, although it's less of a deal since he brought Telfair back), he managed to come out well on draft day. Love is in the air, and Nikola Pekovic is a supposed to be a stud in Europe. He has a new contract, and won't be in the U.S. for a few years, but that's a name to watch.
The future? That's where it gets real interesting. The team has five guys who are 29 or older: Jason Colins, Mark Madsen, Calvin Booth, Brian Cardinal and Kevin Ollie. Collins, Booth, Cardinal and Madsen are all making at least 2+ million a year, and so there salaries will gone. Ollie provides a nice veteran prescence, and he isn't a big hit on the salary. Where does this lead?
Basically, four of the seven highest paid players will be gone. This means that money will be available to make a run at a free agent. As much talent as the team already has, someone else could be brought in. Next, the Western Conference is already stacked; so they will get at least another lottery pick.
The last celebrated anniversary? The 15th year anniversary in 03-04. This year is the 20th year anniversary. A team that has never won a championship, seems to have the potential to compete for one in a few years. 2003-04 was a special year, but who knows? The future could be just as special.