05:58 AM ET 11.30 |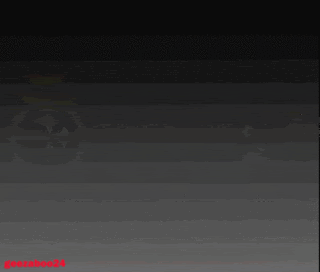 The Pittsburgh Steelers (8-3) travel to New England this Sunday afternoon to battle the Patriots (7-4) @ 4:15pm ET (CBS). These two AFC rivals have been playing smashmouth football since 1972. Pittsburgh leads the overall series 12-7 and have won 3-2 last away games vs the Pesky Pats. Definate match-up of the week.....
Quick Hits:
Steel Offense: Willie Parker (RB) should get the go ahead to start this week. Ben Roethlisberger (QB) has been playing rather well the last few games. He has proven himself by not giving up a single interception in two consecutive weeks. The OL has also been showing their might. Giving Big Ben enough time to hustle in the backfield & get rid of the rock. A qaulity essential for success in the NFL.
Steel D: Top of the AFC. Have given up fewer than 300 yards per game in the last 11 games. That's every game this season Steelers Nation (you do the math...). Need to pressure the Pats' QB, Matt Cassel relentlessly...
Pats Offense: Typically run a 'New England Clam Chowda' version of the Spread Offense. Have pretty much become a passing team since prime-time RB, Laurence Maroney became injured. Yet, their RB reserves have made themselves 7th in the NFL in rushing thus far this season.
Lead by QB, Matt Cassel. Cassel is a 4th year vet in the NFL. Has a 90+ QB rating & is coming off back-to-back 400 yard passing games. A feat even the Gr8 Tom Brady has yet to achieve as a pro. Is becoming more comfortable every game. Prides himself as being good @ the screen & fast on the sneak (you can do the math).
Randy Moss (WR) is Cassel's main target for the air assault. Moss is a big guy that creates big plays & the type of player that makes the QB look good. Only the man's selfish additude has hampered play in the past...
Wes Welker (WR) is fast on his feet & wins his fare share of receptions. Number 1 talent being impressive stats for yardage after the catch...
Kevin Faulk (RB) is a 'jack of all trades'. Combined w/ great physical & mental talent. Exceeds @ the draw play, picking up the blitz & counter-running.
Pats D: Have enormous talent on the DL. Know how to test the water. Capable of 3 man fronts & 4 man fronts. Oh Boy!
Keep your peepers on: Seymour (DL) & Warren (DL). Thes guys were both 1st round picks & are probowl caliber. Meriweather (S) is also a bugger of a tough guy. He has also been playing well & is rock solid.
Final Thought: The Steel offense must improve on run game consistancy. The Steel D must get to the rock as often as possible & create confusion for the young Cassel. Only then will the Pats' air assault be shut down. Ultimately, the Steel D will be too much pressure for Cassel to handle. Get ready son, the Men of Steel shall mess you up 'Steel-Curtain-Style'. STEEL V