08:21 AM ET 12.02 |
With no pick last week from dp the standings have tightened up a bit at the top with Thug droping a game and IB4E and myself picking up a game.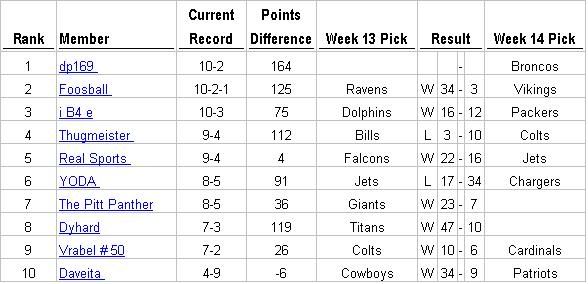 It looks like we are going to continue with games on Thursday until the end of the regular season so picks for the Raiders/Chargers game will have to be made prior to kickoff on Thursday night. All other game please make your picks before 1pm EST on Sunday.
As always you can't pick the same team in back to back weeks.
Good Luck...