04:16 PM ET 01.07 |
You know, I had dreams of Stafford and Moreno coming back to a stacked UGA team in 2009. Leading us to an SEC and eventually, a National Title. However, those dreams fanished in a matter of minutes when the two announced that they would take their chances with the NFL at 3 o'clock today.
I believe that I speak for the whole Bulldog Nation when I say that I am disappointed in the announcement but will be cheering for these two phenoms while they are at the next level. I also believe that we will have a good team next year (as usual) but not a national title contender.
Thanks for a great three years Stafford, and a great two years Moreno. I don't think that there will be a duo like you guys @ UGA for many years to come, and unfortunately, your college years ended prematurely, good luck, and Go Dawgs!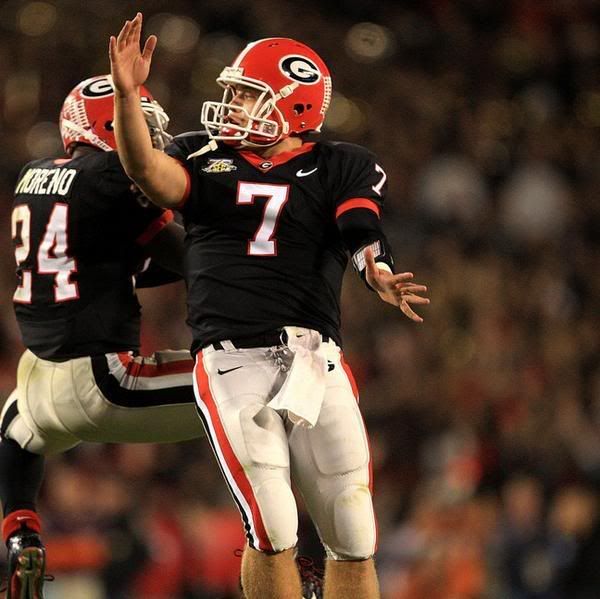 "It was a tough decision for me, but I have decided to enter the NFL Draft. I had an outstanding time here at Georgia. The way the coaches treat you and the people, make it feel like home." - Matthew Stafford
"The toughest part will be leaving my teammates, I know they will make the Georgia nation proud." - Knowshon Moreno