07:37 PM ET 02.26 |
On February 22, 1959,
In front of 41,921 spectators,
59 cars lined up on the beaches of Daytona,
All waiting for the green-flag to drop,
After 500 miles, three days of waiting,
Bill France Sr. declared Lee Petty the victor.
A tradition was born.
It can make or break your career,
From intimidating the Intimidator,
To hailing the King;
It has seen it all,
From the best to the worst.
Filled with memories,
It creates the greatest stories and the most heartbreaking ones,
From Richard Petty's 200th win to Yarborough and Alison's infield fight.
From all NASCAR pit crews lining up on pit road to congratulate Earnhardt,
To all NASCAR hearts standing still, awaiting news on Earnhardt's fatal crash.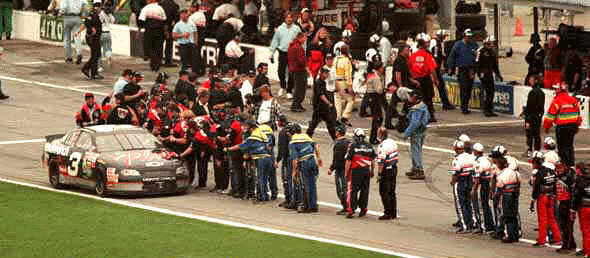 Only the best can master it, and,
The worst get sucked up in the "Big One."
From the Petty family to the Allison family,
Cale Yarborough to Jeff Gordon,
and,
Ryan Newman to Matt Kenseth,
51 years later,
Still running strong
But better than ever.
Giving goose bumps as laps pass by.
This is The Daytona 500.