12:04 PM ET 05.17 |
http://www.youtube.com/watch?v=R2swIIiMHRg

What do you think guys Intentional or Accidental.
I say Intentional, I mean I know he just got out of DL, but come on no pitcher with that experience has the first two pitches that off. Lackey got his first pitch that almost hit Ian Kinsler head, and it looked like a fastball. The second pitch was accurate enough to hit his Kinsler body. Here are some theories of why it happened.
Intentional
1. He didn't like Kinsler.
2. He was mad, becuase of all the time he was at the DL
3. He thinks that, becuase he was in the DL, he could get away with it.
4. He purposly wanted to injury Kinsler, becuase he is the best player on the Rangers this year, and he wanted to hurt him, to make the Rangers less good.
5. He was Intoxicated.
6. He toook Steroids.
7. His teammate begged him to.
Accidental
1. He was worried how he did, and was under pressure
2. He just trying to loosen up.
3. He threw the ball to fast, and didn't have control of it.
4.He just got off the DL List, and forgot how to pitch.
That is pretty much it for accidental, I personally believe he Intentionally hit Kinsler. The way he pitched didn't look like Lackey, even if he was in the DL for a while.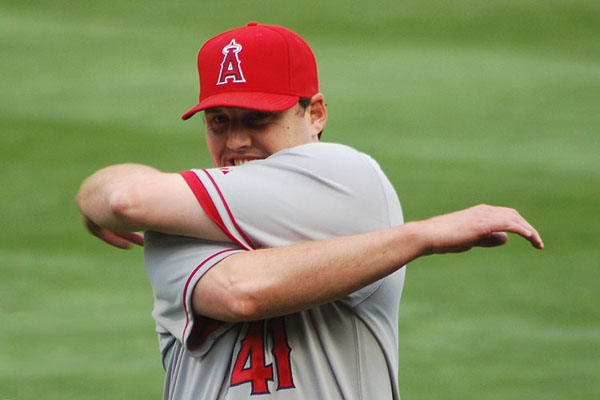 What do you think guys, Intentional or Accidentional.