02:48 AM ET 09.19 |
This is like the fat kid in school getting made fun of but he is the coach of the jets. Hey at least your not Charlie Weis or Mark Mangino.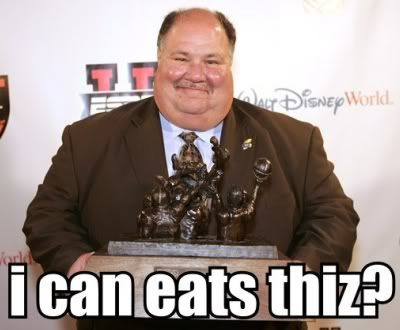 Mark Mangino Winning some award. The Fattist coach of the year since 02.

Oops wrong picture of Charlie Weis.