04:57 PM ET 07.24 |
Biggio is hanging up his cleats after 20 years.
I'm really at a loss of words upon this announcement of his retirement at the end of the season. I was really hoping he'd stick around for another 14 home runs and another 1,000 or so hits. Nonetheless, Craig Biggio's tenure in Houston has been very much appreciated by all who have followed the Astros for any period of time.
Whatever will become of this team without his presence in the club house? I shudder at the thought of one lone "Killer B"... (and no, Burke does not count...yet)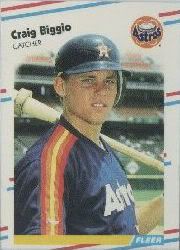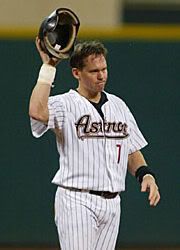 Farewell, Bidge. You will be sorely missed.