01:54 AM ET 09.02 |
This blog idea hit me late at night. I have no idea how it came to me. It's really just a way to get into the mind of Mac. And it's also just here to stir up some controversy. Some of these will be in order, some won't. The one's that won't be in order, are because it was to tough to do so.
The one's that are like this:
1.
2.
3.
4.
5.
Are not in order, its just a list.
The one's that are like this:
5.
4.
3.
2.
1.
Are in order. Hence the countdown style.
WARNING: THIS POST COULD QUITE POSSIBLY BE THE DUMBEST BLOG YOU'VE EVER SEEN IN YOUR ENTIRE LIFE!!!!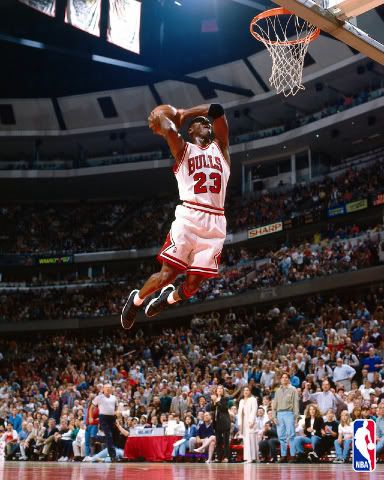 Top 5 People In Sports I'd Like To Meet:
1. Michael Jordan
2. Dean Smith
3. Joe Montana
4. Walter Payton
5. Jim Brown
Top 5 Current NFL Players:
1. Peyton Manning
2. Tom Brady
3. Ladanlian Tomlinson
4. Brian Urlacher
5. Champ Bailey
Top 5 Current MLB Players:
5. Josh Beckett
4. Ryan Howard
3. Albert Pujols
2. Johan Santana
1. Alex Rodriguez
He's inconquerable. He's unstoppable. Even though he's a Yankee, I respect the guy. He went through so much last season, and this year he is a monster. 45 HR's and counting. Good for him.
Top 5 Current NBA Players:
5. Dwight Howard
4. Dirk Nowitzki
3. Kobe Bryant
2. Lebron James
1. Steve Nash
No doubt about it. If I wanted to be like anyone in basketball as far as playing style, this is him. The perfect example of a team player.
Top 5 Favorite Movies:
1. Pulp Fiction
2. The Shawshank Redemption
3. Apocalypse Now
4. Saving Private Ryan
5. Braveheart
Top 5 Worst Movies I've Seen:
1. Batman and Robin (George Clooney Version)
2. Jaws: The Revenge
3. Jaws 3
4. Starship Troopers
5. Dawn of the Dead
Top 5 Favorite Actors:
5. Will Ferrell
4. Bruce Willis
3. Mel Gibson
2. Morgan Freeman
1. Tom Hanks
Hit after hit. He's been in so many classics. His acting is uncanny. I love almost all of his films.
Top 5 Music Artists:
5. The Beatles
4. The Rolling Stones
3. Led Zeppelin
2. AC/DC
1. Metallica
I am bound to this band. Metallica is to me as The Doors are to Coletrain. I never grow tired of Metallica, ever.
Top 5 Music Artists I Hate:
5. Bob Dylan
4. Green Day
3. Fall Out Boy
2. My Chemical Romance
1. Any Rapper
Ugh. Nuff said.
Top 5 Songs:
5. I Cant Get No Satisfaction-The Rolling Stones
4. Imagine-John Lennon
3. The End-The Doors
2. You Shook Me All Night Long-AC/DC
1. Master of Puppets-Metallica
Sweet fancy moses! This song is so crazy. It was EXTREMELY hard to pick a favorite. But this is a perfect choice.
Top 5 Sports Teams:
5. Carolina Panthers
4. LSU Tigers
3. Chicago Bears
2. North Carolina Tar Heels
1. Boston Red Sox
I think I was brought to this team naturally. It was like I was born to be part of Red Sox Nation. I am no where near Boston, but I love this team to death.
Top 5 People I Love To Hate In Sports:
5. Nick Saban
4. Tony Stewart
3. Johnny Damon
2. Terrell Owens
1. Barry Bonds
Dear God, help me with the burning hate I have for this man.
Top 5 Teams I Love To Hate:
5. Los Angeles Lakers
4. Florida Gators
3. Michigan Wolverines
2. Duke Blue Devils
1. New York Yankees
I'm not the illogical or immature type about the Yanks. I'm not going to be disrespectful at all times to the Yankee players and their fans. But as a Sox fan, you just NATURALLY dont like the Yanks. Period.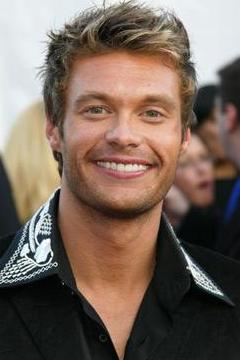 Top 5 People I Love To Hate:
5. Whoever the guy was who killed Dime Bag Darrell.
4. Ryan Seacrest
3. George W. Bush
2. Osama Bin Laden
1. Barry Bonds
Did you hear me God? Mic check, one, two, three. Help me get over this man that has destroyed baseball.
Top 5 People I Love In Sports Today:
5. Jeff Gordon
4. Steve Nash
3. Curt Schilling
2. Peyton Manning
1. Brian Urlacher
A beast! So agile, so powerful, so smart. He anchors one of the best NFL defenses. He plays the most important position next to the quarterback position. URLACHER!!!
Top 5 TV Shows:
5. SportsCenter
4. Family Guy
3. South Park
2. The Daily Show With Jon Stewart
1. Seinfeld
Yada, Yada, Yada...NO SOUP FOR YOU! This must be the Nexus of the Universe. She had man hands. Festivus for the rest of us!
Top 5 TV Shows I Hate:
5. American Dad
4. Teletubbies
3. What Not To Wear
2. Reno 911
1. Lil Bush
Inexusable garbage. So retarded it makes my eyes bleed.
Top 5 Things I'd Need If Stranded On An Island:
5. X-Box 360/Madden 08/NCAAF 08/Halo 3
4. Jessica Alba (Even Though I Could Never Get Her)
3. A Computer
2. Food
1. Rock n' Roll/Metal
Yeah, you read it correctly. In this order.
Top 5 Favorite FanNation Users:
1. Chrono8008
2. RedskinsH8ter
3. Mikesteelnation
4. DJTG
5. Coletrain
HAHAHAHA...Im not saying who's #1!!!!