10:08 AM ET 07.06 |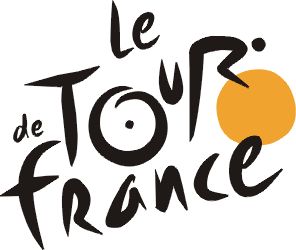 97th Tour de France

Stage 3 - Wanze to Arenberg - 213.0 km (132.1 mi)
06 July 2010
NOT UP TO DATE ON THE RACE? CHECK OUT MY PREVIEW HERE!

The cobblestones proved chaotic, to say the least. Some people loved them, some people hated them, but you can't say they were inhumane or unjustified. Just as riders are forced to continue soldiering bravely onward, Le Forcats de la Route, through rain and mud and snow and cold and searingly hot sunshine and any other condition that may present itself -- be it ten-percent grades or toppling crosswinds along the oceanside -- they must also be expected from time to time to be able to brave the cobblestones. The pave, giant bread-loaf-sized hunks of stone used to pave all through the northern French and Flemish Belgian countryside, are an integral link to the history of bicycle racing.
Yet I hear some people clamor that it was unfair to include the cobblestones into Stage 3 of the 2010 Tour de France. To contest the world's greatest bicycle race and be afraid of how eight kilometers of cobblestones -- less than one-sixth the 52.9 kilometers used in this year's Paris-Roubaix -- would affect the general classification in a three-week race is ludicrous. When favorites can lose a minute in an 8km prologue time trial, every challenge has its place in the race. Now you'd expect a guy like Jim Caple over at ESPN to make it sound like the minute or two lost by Lance was the Armageddon for the Texan's chances after just four of twenty-one days of racing...
... but to hear someone who has a reputation as one of the self-sacrificing hard men of the sport -- a lieutenant with a diesel engine in his legs the likes of Jens Voigt -- bellyaching about the course design it really saddened me: "It was a stupid race, and a stupid mistake from the race organization. All I want is a public apology. They should say 'Dear riders, it was a mistake, putting on a stage like that.' It was stupid, it's as simple as that."
Sure, he lost his teammate Frank Schleck in a nasty crash... but that crash could just as easily come on the cobble-less roads that took down so many others yesterday. Every rider had their opportunity to test their mettle on these roads before July; the route has been well-known worldwide for half a year now, and anyone is welcome to take the challenge of these old farm routes. The race didn't even tackle the most infamous of them all, the Arenberg Forest -- while ending in the nearby town, the Tour was merciful in sparing the peloton this true test of grit that gets so bad from time to time it must be deleted from even the Paris-Roubaix parcours. To taste the cobblestones, eight kilometers in a two-hundred-plus stage, is not to threaten everything. They even came late enough in the race not to throw everything into disarray; after all, it's hard to argue with an organization that has maintained public interest for well over a century.
The race is what it is, a three-week test of riders in everything from team discipline as echelons form on the flats to climbing prowess up the steeps in the Alps and Pyrenees to individual form in the race against the clock that is the time trial. Why eight kilometers can't be made to fit into race containing thousands of them is plain absurd; the Tour should look to include them annually, not shy away from them as guys like Voigt have demanded.
It also led to a lot of discrepancy in the overall classification -- but that, too, was part of the design. When there is no action in the first week of the race save sprints and breakaways, the maillot jaune loses some of its luster as it bounces from one set of shoulders to another. So to see time splits like these:
Cadel Evans (BMC), 00:00
Andy Schleck (Saxo Bank), 00:00
Bradley Wiggins (Team Sky), 00:53
Alexander Vinokourov (Astana), 00:53
Dennis Menchov (Rabobank), 00:53
Alberto Contador (Astana), 01:13
Roman Kreuziger (Liquigas), 01:46
Lance Armstrong (RadioShack), 02:08
Chris Horner (RadioShack), 02:25
Ivan Basso (Liquigas), 02:25
Carlos Sastre (C??rvelo TestTeam), 02:25
Levi Leipheimer (RadioShack), 02:25
Andreas Kloden (RadioShack), 02:25
... is honestly a reassuring thing at this point in the race. When the general classification gets shaken up, it forces GC contenders to stay on their toes all the way throughout. Just as drug testing in cycling is just as dependent on the element of surprise (unannounced mandatory out-of-competition tests) as the simple need to test every stage winner and jersey leader and the lucky winners of the drawing of names from a pot, so too is a successful grand tour dependent on the elements of both surprise and familiarity. You're always going to see Alpine stages, Pyrenean stages, a time trial or two and the ride onto the Champs-Elysees on closing day -- why should we be denied the pageantry of a Sunday (or a Tuesday, as the case might be) in Hell?
But the good also comes with the bad. Seeing Thor Hushovd (Cervelo) bolting out of the sextet of riders at the front, claiming the stage win as pre-race contenders Andy Schleck (Saxo Bank) and world champion Cadel Evans (BMC) hung tough with traditional cobbles riders like Hushovd and reanointed yellow jersey Fabian Cancellara. Schleck, like Voigt, had to endure losing his teammate to a broken clavicle... and worse for him, it was his older brother and confidant in the peloton, a man who was to be his right-hand man up the cols of southern France in the final week. Yet here is what he had to say after the stage: "It was a bad day because I lost Frank. I am content that it sounds like he's only broken his clavicle. I had a few bad days to start this Tour, bad in the prologue and then I crashed twice yesterday. The first bike I lost into a ravine, then I took the bike of Breschel, that was too big and then I crashed 300 meters later. Today I didn't crash or get a puncture. I stayed on the wheel of Cancellara. We gained back some time today. We're content, but sad to see Frank go home."
See, it's all about taking the good with the bad. Sure, Andy lost a brother and a key teammate... but at the same time, those who remained (Cancellara) were crucial in helping him carve crucial seconds out of guys like Contador and Armstrong and Basso. So the yellow jersey rightfully passes back on to the shoulders of the man whose performances the last two years at Roubaix would've made it all the more strange to see someone else drinking in the accolades on the podium in this locale. Cancellara is the man of the hour, but the word by the end of the Tour might just be that Schleck was the biggest beneficiary of a long-overdue test of an all-around rider's bike handling and confidence as Stage 3 saw man meet ancient road construction...
RESULTS - STAGE 3
Thor Hushovd (Cervelo) 4:49:38

Geraint Thomas (Sky)
Cadel Evans (BMC)
Ryder Hesjedal (Garmin)

Andy Schleck (Saxo Bank)
Fabian Cancellara (Saxo Bank)
Johan Van Summeren (Garmin) +0:53
Bradley Wiggins (Sky)
Jurgen Van Den Broeck (Omega Pharma)
Alexander Vinokourov (Astana) all s.t.
GENERAL CLASSIFICATION
Fabian Cancellara (Saxo Bank) 14:54:00
Geraint Thomas (Sky) +0:23
Cadel Evans (BMC) +0:39

Ryder Hesjedal (Garmin) +0:46
Sylvain Chavanel (Quick Step) +1:01
Andy Schleck (Saxo Bank) +1:09

Thor Hushovd (Cervelo) +1:19
Alexander Vinokourov (Astana) +1:31
Alberto Contador (Astana) +1:40
Jurgen Van Den Broeck (Omega) +1:42
Nicolas Roche (AG2R)


POINTS CLASSIFICATION
Thor Hushovd (Cervelo) 63
Geraint Thomas (Sky) 49
Sylvain Chavanel (Quick Step) 44

Robbie McEwen (Katusha) 38
Fabian Cancellara (Saxo Bank) 37

Jurgen Roelandts (Omega Pharma-Lotto) 36

Alessandro Petacchi (Lampre) 35
Ryder Hesjedal (Garmin) 30

Mark Renshaw (Columbia) 30
Jose Joaquin Rojas (Caisse d'Epargne) 30
KING OF THE MOUNTAINS
Jerome Pineau (Quick Step) 13
Sylvain Chavanel (Quick Step) 8
Rein Taaramae (Cofidis) 8
Maxime Monfort (Columbia) 5
Matthew Lloyd (Omega Pharma-Lotto) 4
Ryder Hesjedal (Garmin) 3

Jurgen Roelandts (Omega Pharma-Lotto) 3
Carlos Barredo (Quick Step) 2
Francesco Gavazzi (Lampre) 2
Marcus Burghardt (BMC) 2
Steven Cummings (Sky) 2

BEST YOUNG RIDER
Geraint Thomas (Sky) 14:54:23
Andy Schleck (Saxo Bank) +0:46
Roman Kreuziger (Liquigas) +2:01
Jose Joaquin Rojas (Caisse d'Epargne) +2:12
Tony Martin (Columbia)
Arkaitz Duran (Footon-Servetto) +2:26
Jakob Fuglsang (Saxo Bank) +2:35
Kristjan Koren (Liquigas) +2:44
Jurgen Roelandts (Omega Pharma-Lotto) +2:47

Rui Alberto Faria da Costa (Caisse d'Ep) +2:51
Be sure to come back every day to follow the Tour de France here in the Non-Traditional Sports World... and to keep up with all of Bigalke's writing, follow him on Twitter or Facebook!