12:23 PM ET 10.08 |
What a game last night if you're a Nebraska Fan. Taylor Martinez had an amazing game. He made the Kansas State defense look JV. The ability for him to hit the hole and leave the defense behind was impressive. Kansas State did not have an answer for him and the final score showed! With that in mind Will Muschamp better have Texas ready for the showdown in Lincoln next week. Texas will have to do everything possible to avoid a 3 game skid.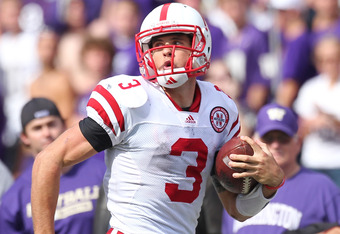 IS THE BIG 12 HAVING A DOWN YEAR?
Besides Oklahoma and Nebraska doing well there is not much more to look at. After Texas lost to UCLA people already wrote them off for the season. We will find out who is the contender and pretender of the Big-12 North after the Missouri-Colorado matchup. Hawkins needs at least 8 wins to save his job this year. Who else in the conference is going to contend for a national title? I do not see anyone in the Big-12 going undefeated and playing for it all. Time will tell the success of the BIG-12.
The Pac-10 is the biggest suprise this year. It will be exicting this week as most of the teams are getting into the meat of their schedule. Time for top Pac-10 teams to put up or shut up, but I do not see Oregon being challenged this week.
After reading what Mark Dantonio has done to let his players know the importance of beating Michigan, I hope he is around awhile to make MSU a force to reckon with. This weekend showdown will have everyone watching. The questions being answered will be... Is Michigan State for Real? Can Robinson handle a bigger faster defense? Someone is going to be 6-0 and I can not wait for the match up.
PREDICTION Michigan 28 Michigan State 24 ( I hope for even more offense than that)
Look for more updates and thoughts this week. Should be an interesting weekend of football. I love this time of year.