11:23 AM ET 01.01 |
That's right pounding the dog hard and heavy today ! Been a rough couple of days the last two but its time to get back on track and make some MULA $$$ !
1st game up, Northwestern vs Texas Tech - NW +8 looks good but they are without their stud QB Persa ! The over really looks good here as well (61) as both D's are really porous. The only problem here, if Taylor Potts has a really good day for Tech they could cover that 8 points.
Over 61 for sure / Leaning NW +8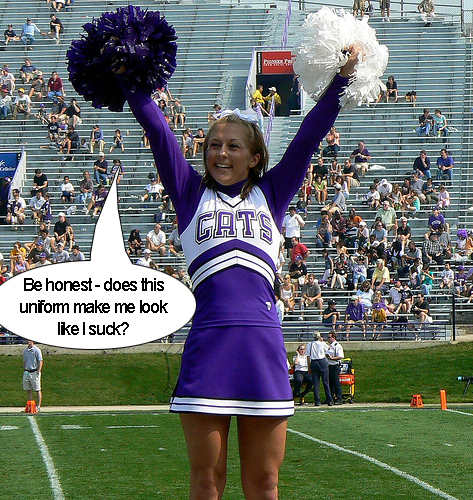 Penn State vs Florida: Gators giving 7 is just too many in my opinion, they probably beat the Nittany Lions but don't cover. The focus of this Outback Bowl matchup will be on the sidelines. Penn State coach Joe Paterno, 83, has led the Nittany Lions since 1966. His counterpart, 46-year-old Florida coach Urban Meyer, will coach his final game after announcing his resignation Dec. 8.
The Nittany Lions' strength lies with their defense, a unit that allowed just 22.6 points per game to rank 40th in the nation in that category. Penn State's pass defense was strong, holding opponents to just 187.9 yards passing per game, ranking second in the conference and 23rd in the nation. The Nittany Lions' offensive line allowed just 11 sacks in 12 games, leading the Big Ten and tying for 12th in the country.
PENN STATE +7.5 (buying the hook) Under 48 but no play for me there.
Michigan State vs Alabama: The Crimson Tide is led by its defense. With Courtney Upshaw (5 sacks, 11 tackles for loss ), Marcell Dareus (3.5 sacks, 9 tackles for loss) and Damon Square (3 sacks, 7 tackles for loss), Alabama is tough to move. The Tide ranks sixth in the nation in total defense (296 yards) and fifth in scoring defense, allowing only 14.1 points per game. Robert Lester led the SEC with seven interceptions
Consistency on offense has been a strong point for the Spartans all season; only once have they been held to fewer than 26 points. They bring balance to the table, running for 168 yards and throwing for 237 yards per game. Running back Edwin Baker is the glue, with 1,187 yards rushing and 13 touchdowns. Mark Dell has 49 catches for 761 yards and six touchdowns.
I just don't see Bama winning by 8.5 points here, they probably win but Mich State keeps it close and gets the cover.
Michigan State+8.5 / Under 51.5 Defense rules in this game !!
Michigan vs Mississippi State: Many believe an embarrassing performance against the Bulldogs could be the final straw for Rodriguez. Special teams are also a big concern for the Wolverines going into New Year's Day. Motivation is the key to this one ! I don't feel real good going against the Bulldogs here but I am, its chasing the dog day for me !
Michigan +3.5 / Over 59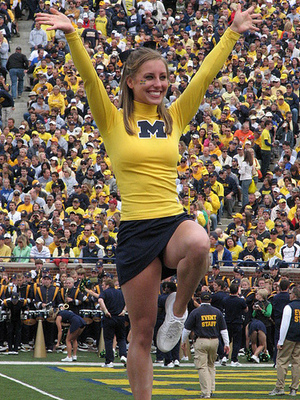 Texas Christian vs Wisconsin: A lot can be said about this game but the bottom line, UPSET! Outside of the national championship, this is one of the most anticipated matchups of the bowl season. TCU (12-0) completed its second consecutive undefeated regular season, and has a chance to make a major statement against one of the Big Ten's best, Wisconsin (11-1).
Despite an unbeaten record and a lofty BCS ranking, TCU entered the game as the underdog. The Badgers, after all, come from a big-time conference, and have played well of late. But TCU has carved out a competitive program in the talent-rich state of Texas, and has NFL-caliber players on both sides of the ball. Jeremy Kerley is a game-changer on offense and special teams, Dalton is a proven winner and, statistically, the Frogs have the nation's best defense.
The Badgers' offense is playing as well as any in the country. During their seven-game winning streak to close out the regular season, the Badgers averaged 48.3 points. The Wisconsin offensive line may be the best in the country, and the Badgers have a talented corps of running backs to take advantage of it. Defensively, the Badgers have shown a knack for forcing turnovers with 23 takeaways this season.
Wisconsin and TCU have met once before on the gridiron, playing to a 14-14 tie at Wisconsin in 1970. ... The Badgers are 3-3 all-time in the Rose Bowl. TCU is facing a Big Ten opponent for the first time since a 48-45 double-overtime victory over Northwestern in 2004 season opener.
The line has moved in this game, TCU is now favored ! Not a good sign for the Badgers, sharp money seems to be on TCU. Nontheless I'm chasing the dog here !
Wisconsin +3 / Under 56.5 Defense rules once again !
I will cap the last game of the day later ....... HAPPY NEW YEAR