07:10 PM ET 12.13 |
Welcome users & abusers to the YKWRGMG - The "Are You On The List?" Edition
With the release today of the Mitchell Report, company man Noah Bennet
and his Haitian friend want to know....
Are You On The List?
I've decided to compile my own list of athletes, actors, and citizens who I believe were over-looked in Senator Mitchell's report.
User Numero Uno is a Fannation regular, suprisingly. Generally this individual is known for being ballsy, having a huge mendula omblongata, and is well-known for crushing his opponents in Throwdowns ....the individual I am referring to is none other than one Mr.
Ramdrumaster
So Mr. Drumaster, you thought you could fool us huh? No doubt you left Colorado after I found your hyperbalic chamber. Convenient living in Pittsburgh eh? No doubt its easy how businesses can misplace steel....I'm sure all that steel makes a nice weight set to flex your physical & mental muscle. Will you at least come clean to FN juicer?!?!
User Numero Dos, our beloved childhood friend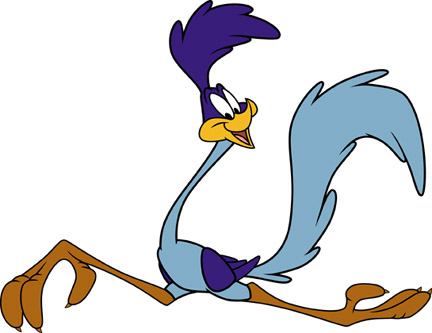 . Your days of out-running poor Mr. Wiley Coyote. Even without positive tests, there is no doubt that speed and endurance such as yours, are not God-given abilities.
Numero Tres -
Art imitates life folks, not the other way around....all those movies Arnold did are motion picture biographies of events in his life. I could go on and on with examples (attempts to interview Arnold were greeted with responses of "Gooooo dooo eeet nawwwwww" "Get tooo dah choppa!" and "Yuuuu ahh terminaaateddd" made the interviewer realize that banging his head against the wall would be more constructive) but have decided that this
is all the proof I need. HGH indeed.
Last but not least, Numero Quatro -
Last I checked, you didn't have rigor mortis...and rich you may be, but a) Levitra isn't strong enough for you old man and b) even if it was, you couldn't afford the quantity you need to keep your Bunnies happy. Definately steroids.
Now onto what really grinds my gears
#1 - The Christmas "buy your wife a luxury car" commercials. Thanks Lexus, BMW, Audi, Mercedes, and Infiniti for reminding me of my grade school days
I'll be in the corner....its allergies okay? *sniffle*
Coincidentally, anyone find it weird that 2 of the above car companies' names have a strong correlation to stripper names...talk about irony...and I only know about stripper names from friends...honest
#2 - The post-Petrino "Whose going to be coaching Atlanta next year" talk. Yeah, big flub and classless of Petrino to just walk out on his team. But to be honest, anyone considering themself in the running for the head coaching job should gaze upon this sign as essentially a great summary of the Falcons
Even touching this job invites a career & reputation ending workplace incident and despite the disclaimer, you'll eventually be canned within a year anyway if you are indeed stupid enough to move to the Dirty South aka the ATL.
And that is what really grinds my gears. Now to send you over to Ollie and Accuweather 2000