03:41 AM ET 09.09 |
0-0
Every team starts out with the same record, all on equal footing. Here is my prediction for the 2011 Season:

Sep 11 DAL @ NYJ = Win: Romo comes out and ruins the Fat Man's opener
Sep 18 DAL @ SF = Win: Weak Niners offense
Sep 26 WAS @ DAL = Win: Another Rex who thinks he's sexy goes down

Oct 02 DET @ DAL = Win: Lions are one year away from becoming a real Force

Bye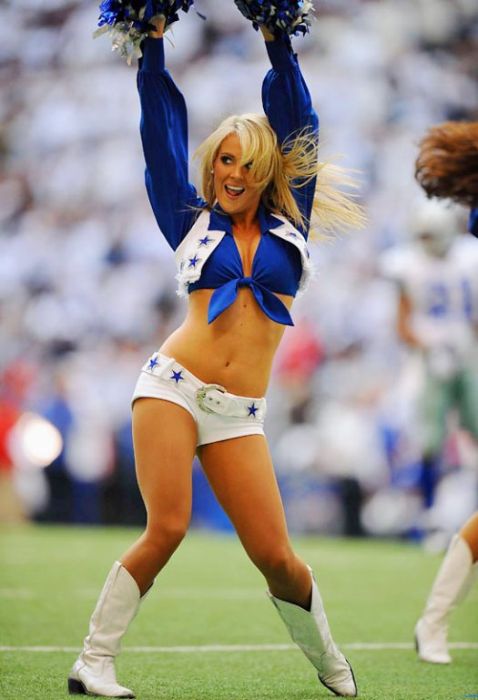 Oct 16 DAL @ NE = Win: Pats are not what they use to be and Ocho is not the answer
Oct 23 STL @ DAL = Win: Another team on the rise, but 1 or 2 years away from being real good
Oct 30 DAL @ PHI = Win: Perfect time to play the Eagles, Vick should be worn down

Nov 06 SEA @ DAL = Win: No home field advantage for a field goal attempt
Nov 13 BUF @ DAL = Win: Buffalo Wings at any Hooters have better waitresses than the Bills playerscould ever date - JK

Nov 20 DAL @ WAS = Win: Bring on that new QB, so long Sexy Rexy
Nov 24 MIA @ DAL = Win: No Dan Marino, no win for the Dolphins

Dec 04 DAL @ ARI = Win: Who's at the QB position?

Dec 11 NYG @ DAL = Win: Way to many injuries on defense
Dec 17 DAL @ TB = Win: I like Freeman, but he needs one more weapon
Dec 24 PHI @ DAL = Win: Dallas D all over the Eagles frontline

Jan 01 DAL @ NYG =Lose: Damn it's cold in NY, time to rest the first unit
15-1
Now comes the hard part, the **** Playoffs.