03:17 AM ET 12.31 |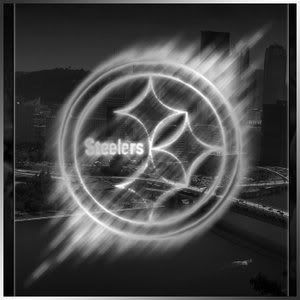 The Steelers lost their final regular season match-up this sunday to the Ravens by a score of 27-21... Despite the fact that the "Men of Steel" are the AFC North Division Champs & 4th Seeds going foreward in the playoffs, the entire team should be ashamed by their lack of emotion during the 1st three quarters of the game. From the opening kickoff, the "Mindset" of the Steelers was all wrong. There was little emotion or intensity... Poor pass rush defense is mostly to blame... It will be a "Black Monday" in the eyes of Steeler Fans around the world...
Steeler Post-Game Positives: The Steelers automatically advance to the AFC Wildcard Playoffs. The Ravens had their 1 minute of glory in a game that virtually had NO meaning what-so-ever... SEVEN of the Steeler Starters didn't play... (Valuable Recovery Time). The Steelers went out on a positive note and controlled the entire 4th qaurter... Batch had himself one heck of a great game. He threw for 218yrds w/ 2 TD's & 2 interceptions. The one mistake he made was a play in which he was under pressure to "Make the Big Play". This forced him to essentially "Thread the Needle". Unfortunately, it was a battle that he came up short in..... Davenport plowed his way twice into the the endzone. Given the first call was close. Showed that he has the power-back capability the Steelers require... Holmes had 98yrds and 1 TD that brought the Raven Fans to their knees... Wilson scored a stunner of a TD. Demonstrating once again that if the ball is in his reach, he'll be damned if he lets it hit the ground...
Back to fundamentals for the Steelers this week... The JAGS are in town this Satuday Night... A "Slug-Fest" to the bitter end...
WE BELIEVE!!!!! GO STEEL!!!!!