08:46 PM ET 01.01 |
OK, how can I explain this? Lets imagine that the Colts and Patriots play each other in the AFC Championship game the Pats win and then play the Cowboys in the superbowl. Which would be the better game to watch? Well obviously the Colts game.
I believe Georgia will blow Hawaii out, but the nation is pretty split on this one. This is Hawaii's ONLY test of the year and we will see them either get exposed, or prove they are a great college football team.
Hines Ward went to Georgia
This is different than the Boise State OU game. OU took Boise State VERY lightly and I really doubt they even watched any film to prepare. I was one of the few people in the world that thought Boise would win and thats only because they are one of my favorite teams. This on the other hand is different. The experts said Boiuse would lose big time. A good number are saying Hawaii will win now and Hawaii cant stop tooting their own horn. There is NO way they can get a sneak attack win like Boise did because I can guarantee you Geoigia is pissed off. Pissed they didnt get into a deserving national championship game and pissed that experts are saying a college football team in a terrible division who wouldnt win 5 games in the big 10 and probably cant beat Purdue would beat them. They are going to come out and say we are Georgia. The team that you snubbed out of the championship and said that a high school team would beat us, never underestimate us again. Meanwhile Hawaii is convinced from a string of bad opponents that they are the s--hit. They will take this game lightly and I see Georgia coming out and making a statement.
Hawaii will get burned up and down the field by the speed of the SEC. Let me give you an example, Ohio State and Florida games, Ohio State was in no way prepared for a whole new level of speed and it cost them big time.
This game will undoubtably make or break Colt Brennan's career. Most NFL scouts will be watching him like a hawk to see if he can really do it on a competetive level. This game will be the difference of Colt Brennan getting drafted in the 5th round and being a 3rd stringer his whole life (see Troy Smith) or a team drafts him in the first round because of a spectacular bowl performance (see Vince Young). My prediction: better call Timmy Chang because I think Brennan will have a terrible game and when you take Brennan out of a game, you take Hawaii out of the game. They do not have a very good rushing game.
Hawaii, congratulations on making it this far and you had a great season, but it ends here. I got Georgia 45-24.
This blog may be biased because Im a Boise State fan.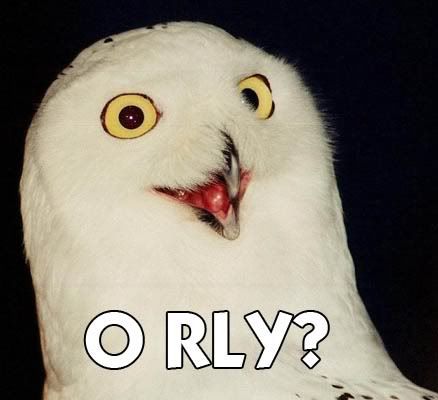 I can NOT wait for this game!
ANyway, the National Championship game really has little appeal to me. The teams dont have to prove anything to me and LSU is basically going to crush (YAH! GO LSU!)
College football is not my strong spot so dont bash this too hard.