07:10 PM ET 01.02 |
For all of my faithful readers (anyone, anyone?), you will know that I had this going before. Well, now it's time for my letter: part 3. This letter will be from Cam Cameron to the Dolphins administration as of the reasoning to their, well, less than stellar season, and a possible turnaround next year. Well, without further ado:
Dear Dolphins Administration, faithful fans, and the city of Miami
I know that this season has been a disappointment to all. It was hard for everyone in the organization to go through as well as every fan. However, there were many different reasons contributing to these losses. These would include:
-The haze from Ricky Williams "medical" marijuana in the locker room messed with alot of our starting quarterbacks heads. Going into the game, much of the time they couldn't even tell colors apart. But hey, Ricky needs that marijuana to become healthier after those great 17 seconds he played this season (even his pharmicist says so).
-Lack of Zach Thomas much of the season- This loss hurt us alot. The man may be 47, but hey, who's counting. He's still one of the best Quarterbacks in the game!
*whispers ensue*
Oh, he doesn't play quarterback? Well, that sucks. We couldv'e used him there...
-The injury of Ronnie Brown- For once, we actually had a person that could break 1,000 yards rushing! He was the best runningback I have seen for at least 2 1/2 minutes, when I flipped over to some other NFL games! Still though, the kid was a bright spot on our team. We could've used him...
-The last reason is one that I had figured out a little bit ago. The Patriots were ILLEGALLY video taping us also, much like the Jets! We have even found there camera man at one of the games. They tried to sneak him in as a normal Patriots fan (hey, they all look the same you know!), but luckily we caught him! Enclosed is a picture of the culprit himself.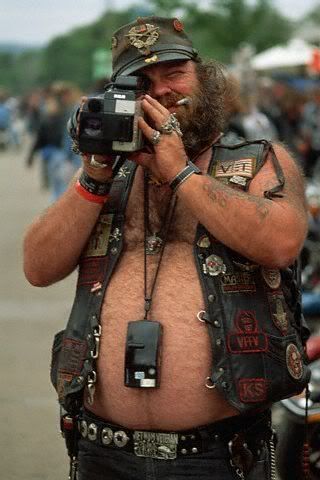 Now, Dolphins fans don't be too worried! Next year will be much better for us. We have all the makings to be a good team (well, almost), and we can make a run!
We will be taking an Appalachian State mentallity into all of our games, and I'm predicting it now. We will win the Superbowl, just like Appalachian State won the National Championship.
Thank you for your trust in everything,
Cam Cameron